2020 Conference: Seeking Mentors to Graduate Student Researchers
2020 Conference: Seeking Mentors to Graduate Student Researchers
Dear NARST Colleagues,
The NARST Graduate Student Committee is seeking advanced science education researchers (i.e., faculty, postdoctoral scholars, senior scholars) to serve as mentors to graduate student researchers during the third annual Graduate Student Research Symposium during the 2020 NARST Annual International Conference on Tuesday, March 17th. The Graduate Student Research Symposium is a works-in-progress poster session for graduate students to share their work, receive feedback, and network with NARST attendees. The primary aim of the Symposium is to provide mentored research support for graduate student participants to strengthen their work for future NARST conference proposals or manuscripts.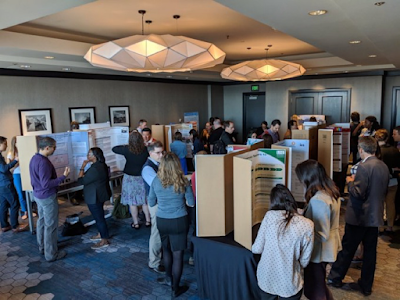 Mentor Commitment
Read a 10-15 page double-spaced draft proposal and provide written feedback to a graduate student mentee (provided to mentors by February 18th)

Attend the 2020 NARST Graduate Student Research Symposium and/or meet a graduate student mentee in person. The Symposium will be held on March 17, 2020 at 3:30-5:00 pm. Partial attendance is acceptable. We ask that mentors who cannot attend the symposium make arrangements to meet in person during the conference.
Please complete the mentor recruitment form (link: https://forms.gle/dFYbnbJd8DoDyhVC7) by Monday, January 27th if you are interested and available to serve as a mentor for this NARST program. A link to accepted abstracts is provided in the form for your review. Mentors will be notified of their assignments by February 18th. You can read highlights from the 2019 Symposium in our NARST Graduate Student Blog post. If you have questions about mentoring for this program, please email Ayca Fackler at narstgradcommittee@gmail.com.  
Sincerely,
NARST Graduate Student Research Symposium Sub-Committee