Inaugural NARST Presidential series webinar
Inaugural NARST Presidential series webinar
YOU ARE INVITED!
October 6, 2021, 12:00-1:30 pm EDT (US eastern)
        

Inaugural NARST Presidential series webinar
I am excited to announce a new NARST community engagement initiative: The NARST Presidential webinar series. This series is part of the Virtual Events initiative to engage the NARST and science education community in productive, stimulating, and forward-thinking virtual events throughout the year. This webinar series offers scholars opportunities to participate in critical discussion about research, vision, and action around a central topic. This year's Presidential theme is: Unity and Inclusion for Global Scientific Literacy: Invite as a community. Unite as a community. Webinars within this series will focus on one or more elements of this theme, as we lead up to the NARST 2022 conference.
Please join us for this inaugural webinar to discuss:
Disrupting the image of who can be a scientist:
What does inclusion look like? What should inclusion look like?
When: October 6, 2021
Time: 12:00 – 1:30 pm EDT (12:00-13:30 US Eastern)
Where: Zoom webinar (register here!)
Who: Everyone! This is a free and open event.
Speakers:
Terrell Morton, Assistant Professor, University of Missouri, US

Emily MacLeod, PhD student, UCL Institute of Education, London, England

Scott Cohen, PhD student, Georgia State University, US

Katerina Pia Günter, PhD student, Uppsala University, Sweden

Discussant: Dr. Lucy Avraamidou, University of Gronigen, Netherlands
This session highlights the critical work of four early career scholars who engage in research toward science identity development that promotes inclusivity, equity, and representation within the community of science. Our aim is to push the conversation towards disrupting the image of who can be a scientist by asking: Who is invited? Who does the inviting? What does inclusion look like? What should inclusion look like? Who decides? How can our scholarship disrupt the community toward inclusivity and promote science identity development? These are some essential questions that will be critically examined and discussed. 
To register, please click here: 
https://www.eventbrite.com/e/disrupting-the-image-of-who-can-be-a-scientist-tickets-176701608267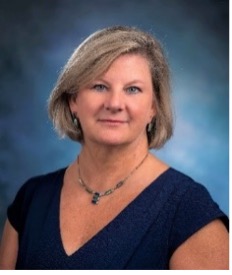 In your service to NARST,

      Renée Schwartz
      NARST President