NARST Presidential Series Webinar
NARST Presidential Series Webinar
YOU ARE INVITED!
January 28, 2022, 11:00am - 1:00 pm EST (US eastern)
NARST Presidential Series Webinar
This webinar is the second in the newly initiated Presidential webinar series. The series is based on my NARST Presidential theme: Unity and Inclusion for Global Scientific Literacy: Invite as a community. Unite as a community. For this installment, I invited critical scholar Dr. Phillip Boda (University of Illinois at Chicago) to coordinate the webinar and continue our conversation about "inclusion" as pertains to science and science education. The title of this webinar is:
Imagining More Inclusive and Just Futures
in Science Education Research, Policy, and Practice
Panelists
Dr. Mildred Boveda, Pennsylvania State University
Dr. Srikala Naraian, Teachers College, Columbia University
Dr. Emily Nusbaum, Mills College & University of San Diego
Dr. Paulo Tan, Johns Hopkins University
Organizer and Discussant: Dr. Phillip Boda, University of Illinois at Chicago
Abstract: Science education research has problematized who has historically been able to participate in the scientific enterprise, who may recognize themselves as scientists, and who can pursue science degrees. Pushing on work exploring science identity, access to general education curriculum, and legally-mandated accommodations, this Presidential webinar brings together a critical panel to discuss what inclusion could mean from outside the field. This panel will also imagine more inclusive and just futures in science education research, policy, and practice by positioning difference as a site of possibility. Attendees will be exposed to theories and methodologies that can be applied to more justice-oriented research and toward the development of more transdisciplinary collaborations.
This virtual event is free and open to all scholars. Sign up here to register by 8 PM, January 27th:  https://forms.gle/Lr3CaVkZCiPhmYop9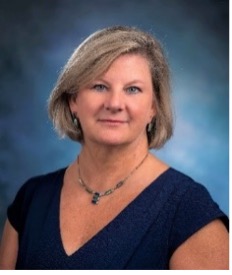 In your service to NARST,

      Renée Schwartz
      NARST President