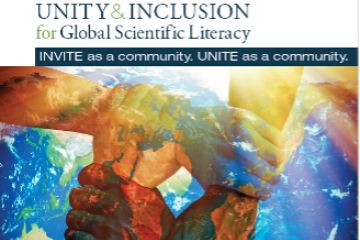 2022 NARST Annual International Conference Update from the President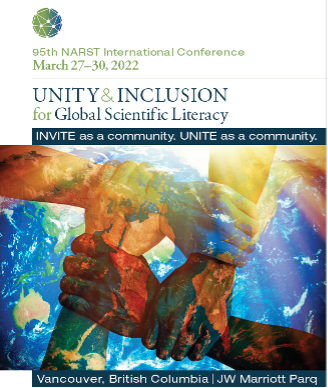 Greetings friends and colleagues! I am excited to share with you information about the 95th NARST International Conference. YOU ARE INVITED to Vancouver, British Columbia to the JW Marriott Parq. Conference dates are March 27-30, 2022. This promises to be a beautiful venue for our community to come together after three years since our last in person conference. We greatly appreciate those who responded to the recent survey inquiring about your plans and potential restrictions for attending the 2022 conference. Your responses tell us that you are eager to see each other, engage in intellectual and collegial (and spontaneous, zoom-free) discussions, and enjoy social and cultural experiences together! Nearly half of the respondents indicated their attendance would be in person. A quarter indicated virtual attendance is more likely, but that they would like built in networking and social time with colleagues. The other quarter remains, understandably, uncertain. This group would like to attend in person but cannot determine right now due to continuing uncertainties of travel restrictions, funding, and health concerns. I am sending this message to let you know that we hear you. I am also letting you know that the answers are not simple.
Currently, the program committee is enthusiastic about planning for NARST 2022 as in person event. In response to the survey, the elected NARST leadership is looking into options of virtual components to enable those who cannot travel to engage and participate in some capacities. Final decisions on the conference format, including virtual options will be made over the coming months. The NARST leadership will consider many factors and closely monitor the situation to do the best we can in service to NARST members and the NARST organization. I will continue to keep you informed as we know more.
The NARST 2022 Call for Proposals, including details of the Presidential theme, will be coming soon. Please look for it. As a reminder, the due date for submitting conference proposals into the online system is, as always, August 15. You will be asked to indicate the format for which your proposal should be considered: in person, virtual only, either in person or virtual. As we work through the planning, this information will be essential.
Finally, as I introduced at the close to the 2021 conference, the theme for my Presidential year is: Unity and Inclusion for Global Scientific Literacy: Invite as a Community. Unite as a Community. I am encouraging our community to consider the theme throughout the year as we engage in discussions, meetings, webinars, social media, etc. This shift from a conference theme to a Presidential theme is intended to promote ongoing critical conversations amongst science educators and other stakeholders, culminating with conference events. More on this vision and opportunities will be communicated through email, the website, and social media.
Thank you for your continued engagement with science education and NARST.
Wishing you all good health,

Renée Schwartz
NARST President
rschwartz@gsu.edu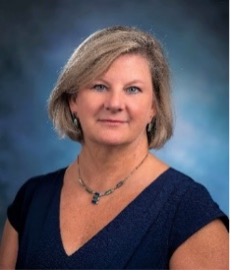 Message from the President