Sandra K. Abell Institute for Doctoral Students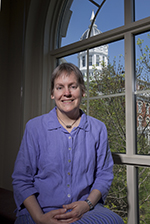 The Sandra K. Abell Institute for Doctoral Students (SKAIDS) connects mentors to SKAIDS fellows.  SKAIDS 2021 focused on Phronetic science which is practical wisdom that manifests itself in  "the kind of prudential judgment by which equivocal circumstances are negotiated and acted upon with a view for the common good" (Chia, 2016, p. xv), in other words, a morally guided and praxis-oriented form of knowledge. While Western Modern Science has maintained a hegemonic position in curriculum, teaching, and research, 2021 Abell fellows explored issues of equity, representation, identity, and justice informed by critical, feminist, Indigenous, interpretive, linguistic, cultural, legitimation crisis, ethical, slow science, agential realist, poststructural, postcolonial, decolonial, post-humanist, anti-oppressive, standpoint epistemology, new ontologies, new materialism, race and ethnic turns and theories in science studies as alternative ways to conceptualize research in science teaching and learning. 
During the week of June 14-18, 2021, these topics were introduced and discussed by 15 mentors and 29 fellows through 11 modules.
The 2021 SKAIDS Syllabus is available here.