2022 Distinguished Contributions to Science Education Through Research Award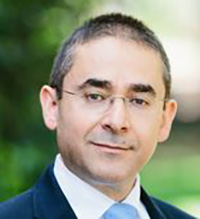 Dr. Fouad Abd-El-Khalick was selected to receive the NARST 2022 Distinguished Contributions to Science Education through Research Award (DCRA). This is the highest award that NARST bestows upon its members, which recognizes the superior caliber of their professional accomplishments.
Dr. Fouad Abd-El-Khalick has worked systematically over a long and sustained period in the domain of the Nature of Science (NOS). He has maintained a line of conceptual and empirical investigation into the teaching, learning, and assessment of NOS in a variety of contexts. His initial work showed the relationship of views of NOS to the understanding of the history and philosophy of science. His resulting instrument—the VNOS Form C—remains one of the most widely used diagnostic instruments on NOS. Dr Abd-El-Khalick has served on, and led, multiple editorial boards of leading science education journals and has worked with multiple organisations outside the USA, particularly in the Middle East. He has served as co-editor of the Journal of Research in Science Teaching, the leading science education journal.
Given the high impact of his rigorous and coherent research, international work with academics and graduate students, as well as service to leading science education journals, Dr Abd-El-Khalick is a most deserving recipient of the 2022 NARST Distinguished Contributions through Research Award.