2022 Distinguished Contributions to Science Education Through Research Award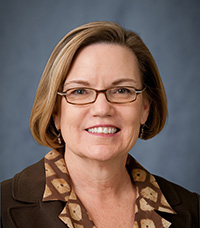 Dr. Gail Jones was selected to receive the NARST 2022 Distinguished Contributions to Science Education through Research Award (DCRA). This is the highest award that NARST bestows upon its members, which recognizes the superior caliber of their professional accomplishments.
Over the last 35 years, Dr Gail Jones has broken new ground to make wide ranging contributions to science education, firstly in studies on gender, in an environment where women researchers were rare. Later, working with teachers in underserved schools, she moved to studying science teaching and learning at the nanoscale using haptic technology. Dr Jones then moved seamlessly to understand how centers of learning in informal contexts engage with diverse communities. Capacity building has been an integral part of Dr Jones' work, as evidenced by her highly successful graduate students and by the fact that she has worked with more than 20,000 teachers. Her service to the profession is manifested in editorship and leadership of of top science education journals.
Given the high impact of her continuously innovative research, development of teachers and graduate students, and service to leading science education journals, Dr Jones is a most deserving recipient of the 2022 NARST Distinguished Contributions through Research Award.