2022 Early Career Research Award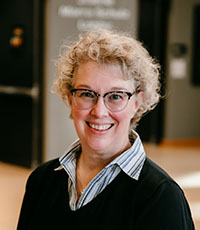 Dr. Laura Zangori's research offers new directions and ideas related to scientific practices such as explanation and modeling, teacher work around curriculum materials and socio-scientific and issues-based teaching. All are critical areas in science education for learners at any age to make sense of their worlds and learn core disciplinary ideas. Her work has shifted the field's understanding of what k-12 students can do in terms of scientific reasoning and how educators support these science practices in terms of both curriculum materials and teacher pedagogy. This area of research is essential to support students in making informed societal decision making. Her research record is impressive both in terms of the quantity and even more importantly in the quality of her scholarship. Furthermore, her record demonstrates a passion and thoughtfulness about her pursuits and an ability to collaborate with a network of different stakeholders having a significant impact on k-12 science education.
As a 2022 recipient of the Early Career Research Award of NARST: A Global Organization for Improving Science Education through Research, Dr. Zangori joins her predecessors in setting high standards for future recipients.