2023 Distinguished Contributions to Science Education Through Research Award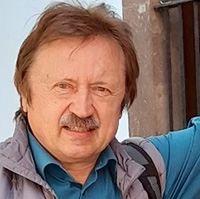 Dr. Franz X. Bogner was selected to receive the NARST 2023 Distinguished Contributions to Science Education through Research Award (DCRA). This is the highest award that NARST bestows upon its members, which recognizes the superior caliber of their professional accomplishments.
Dr. Franz has worked systematically over a long and sustained period in the domain of science and environmental issues in science education. He has maintained a line of conceptual and empirical investigation into issues of pan-European STEAM research initiaves. The scope of his work is far reaching as indicative of his measure to assess environmental attitudes and values that has been translated into 33 languages. The practical applications of Dr. Bogner's work extends to outdoor education developing suitable pedagogies for learning in nature parks and other natural environments. He has been a tireless advocate for rigorous methods and for focused research across a complex R&D project that brought together 16 partner organizations from nine different countries.
Given the high impact of his rigorous and coherent research, international work with academics and graduate students, as well as service to leading journals, Dr. Bogner is a most deserving recipient of the 2023 NARST Distinguished Contributions through Research Award.