Director of Electronic Communication, Jan 2014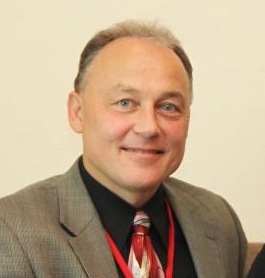 While we would like to develop and host most of these capabilities immediately, we need to have strategic priorities to assure that the roll outs of these upgrades are highly effective and responsive to members. These priorities are specifically driven by President Lynn Bryan's specific interest and commitment to the open and clear communication of the organization and the need for transparency and responsiveness of the elected leadership to the membership. Therefore, while revising the NARST website is at the top of everyone's list, it will likely receive only minor tweak while we develop other capabilities that improve communication and collaboration through other venues. Among them we have implemented the ability for any NARST member to host an electronic video collaboration or event. Video conferencing and video hosted and archived events were two of the most requested capabilities and we now have the license and capability to host both. After many test runs we have now had two member events from the Research Committee and will be collaborating with the general membership to host many more live events this upcoming year.
While the plan to overhaul the NARST web page are in the works, quality web revision is a deliberately slow process and will be incremental to design tools into the site which meet the needs of the membership. Be assured it is a priority of the Board, but it is non-trivial and is analogous to changing a tire on a moving car. We are discussing options, functionality, and service to members from the general NARST.org site as we speak. We recognize that the NARST website cannot serve the all functions of the members, so developing other means to communicate in the meantime is high priority (e.g., Facebook).
You should also have noted that the NARST Facebook page has been used for redundancy on important deadlines, news, and upcoming events. It also serves as a venue for comments from members though most have not taken advantage of this Fan Page. Anyone who "likes" the NARST Facebook Fan Page can also comment on any stories that are posted. Several Board Members have access to post stories but if you have suggestions for stories, please contact anyone on the Board (or me) and we can post them. Like many educational organizations, we are hosting our Facebook page with limited publishing rights to avoid spamming, advertising, and hacking known to Facebook most users. As we move forward, we will host a greater variety of social networking tools and with more openness and flexibility. Please go to the NARST Facebook Fan Page (https://www.facebook.com/pages/NARSTorg/345973558861934) and "like" it so that you can comment as well.
Some other efforts you should expect as a member to see in the future include: 1) More regular updates from the President rather than just the general Listserve announcements that arrive in your email, 2) an Electronic NARST Newsletter that is fully online and not just a posted pdf, 3) a beginning video archive of Presidential Addresses given at the Annual Meeting, and finally, 4) an electronic program rather than just the paper and CD program NARST has circulated at the Annual Meeting. This year's program will be available in both formats, but those who sign up for the e-Program will not receive a hard copy version. There will be built in functionality to the e-Program that is unattainable with the old technology (e.g., connections to online resources, searchability, and bookmarking to cater to the "Next Generation" of researchers and science educators. While our long term goal is to attempt to go completely electronic and Green, we recognize the need to offer a traditional format for those who prefer it. This year we will offer both. We do, however, hope to save significant costs from the typical $12,000 spent on hard copies and natural resources by making an interactive downloadable eBook available prior to the Annual Meeting.
In a few weeks you will receive notice of a video demonstration regarding the new iBook format I am developing for electronic publication of our Annual Conference Program.  It will be a Facebook video that will have active links from the NARST website as well.  Details will follow for members to order their own when they register for the conference.  There will be a formalized request form where members will choose the in person HARD COPY typically provided at the conference or a link for downloading the final copy in advance.  Members will NOT receive both as this is a measure to limit the amount of resources and shipping costs associated with printing advanced copies for our Annual Meeting.  Keep watching Facebook and the website for this upcoming video demo of the iBook format.
We are also experimenting with an online collaborative community. Several committees and Board members are working hard to develop a community where all members can share and generate discussions as well as use the community to conduct official NARST business.
The NARST Leadership Team is excited about the new changes. We look forward to upgrading our tools of communication and working towards a more open and collaborative environment. We value your feedback as well and hope you will participate in efforts to provide feedback and guidance that will direct our future efforts.
Sincerely,
Randy Yerrick
NARST, Director of Electronic Communications