Message from the President, Jan 2014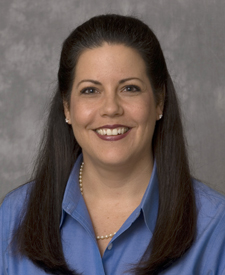 There will be many opportunities to awaken dialogues at the conference, given the high quality of the pre-conference workshops, symposia, sponsored sessions, paper sessions, and interactive poster sessions that constitute this year's program. The Research Interest Group meetings, Graduate Student Forum, Mentor/Mentee Nexus, Business Meeting, receptions and other such events will provide even more opportunities to forge collaborations, consider new perspectives and tackle challenging issues. Thus, I would like to extend an invitation not only to attend the conference, but also to prepare for participation in the many dialogues that will be occurring at the conference.  My invitation to "prepare for participation" refers to more than solely getting our papers written and PowerPoints designed.  I am suggesting to intentionally prepare for the opportunities that will present themselves when we, people from various walks of life and worldviews, convene to advance the mission of "improving the teaching and learning of science through research."  So herein, I offer some information about the plenary sessions that I have planned for the conference and suggestions for preparing for participation.
One of the important dialogues about our organization that I have heard and in which I have engaged over the past year has focused on NARST as a worldwide organization—what it means to be a worldwide organization and how NARST can better reflect a worldwide identity.  These discussions have led me to reflect on broader questions such as: What influence is globalization having on education?  What are the implications of globalization for science education and more specifically, science education research?  The first plenary session at the 2014 NARST Annual International Conference has been planned to engage the NARST membership in thinking about these questions and learning from one of the leading experts on globalization and education— Susan L. Robertson, Professor of Sociology of Education in the Graduate School of Education and the founding Director of the Centre for Globalisation, Education, and Societies at the University of Bristol, UK.  I encourage NARST colleagues to prepare for this plenary by reading some of Dr. Robertson's work on globalization and education.  You will find many of her published articles and book chapters freely available on her website at http://susanleerobertson.com/.
The second plenary session is inspired by the book, Thirteen Questions: Reframing Education's Conversation (Kincheloe & Steinberg, Eds., 1994).  Here is the description of the content of the book from its back cover:
Thirteen Questions: Reframing Education's Conversation provides alternative answers to those questions about our educational system that have been answered up till now by an outmoded, conservative, educational agenda.  Rather than resting comfortably on a sentimental vision of education's history to provide their answers, the authors take a realistic look at our current educational system and provide sound answers to the most difficult questions.
This description captured my attention, and the book has lived up to its promise.  Indeed, each chapter of Thirteen Questions examines and addresses a different critical "dialogue" about education through the compelling responses of a variety of educational thinkers/scholars.  While the book is nearly two decades old, the questions (and dialogues that these questions are meant to stimulate) are very much relevant today as they were then.  Therefore, instead of the traditional plenary session, I am asking a "plenary panel" consisting of community leaders and education experts to respond to a select number of the original thirteen questions, reflecting on how far we have come in the 20 years since the publication of Thirteen Questions and dialoguing about these questions in the context of today's educational climate.
I encourage you to peruse chapters of interest to you from Thirteen Questions in preparation for engaging in the dialogues of what promises to be an active and engaging plenary session.  As I write this message, I am in contact with the publisher to see if they will print additional copies of the book and make these copies available to the NARST membership.  In the meantime, the book is available through numerous online booksellers.  In addition, I have gathered 10 copies that I would like to offer anyone who would like to "book share" — read the book in a timely manner and then pass it on to others who wish to read the book, with the only cost to the reader being the postage to send the book to the next person on the share list.  This book share will be organized through the narst.org Facebook page (go to www.narst.org, and click on the Facebook link on the left side of the website).
In closing, I urge you to share ways that you suggest NARST colleagues may prepare for more purposeful participation in this year's conference.  Use our listserv or narst.org Facebook page to not only post invitations to sessions, symposia, workshops, etc., but also to provide information and resources that members may access to get ready for awakening dialogues during the 2014 Annual International Conference.
I look forward to meeting you in Pittsburgh!
Lynn Bryan, NARST President
P.S.  Speaking of preparation…the Mind and Sole Run will return this year! Let this serve as advance notice to dust off those running shoes, stretch out those limbs, and get back on the treadmill if it's been a while.  I do not have information on the route yet, but be forewarned that Pittsburgh is known for its 712 sets of steps!  More information about Mind and Sole Run will be announced as the conference draws near.
Reference:
Kincheloe, J., & Steinberg, S. (Eds.). (1994). Thirteen questions: Reframing education's conversation (2nd ed.). New York, NY: Peter Lang Publishing.