Research Committee, Jan 2014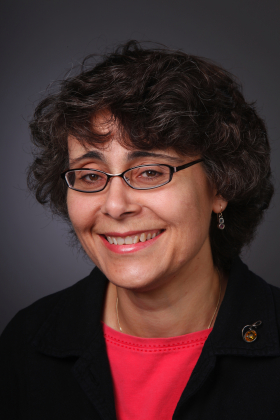 A Variety of Stimulating Pre-Conference Workshops at the 2014 NARST Meeting
We received several strong proposals for pre-conference workshops which made it difficult to select four of them (twice as many as in the past) for inclusion in the program.  They are:
Workshop 1 
Writing Competitive Proposals for Programs in NSF's Division of Research on Learning in Formal and Informal Settings
Presenters: David L. Haury, Celestine H. Pea, Ellen McCallie
Workshop 2
Developing and Validating Learning-Progression-Based Written Assessments
Presenters: Karen Draney, Jennifer H. Doherty, & Charles W. (Andy) Anderson
Workshop 3
Toward Coherence in Quantitative Research Practices in Science Education
Presenters: Joseph Taylor, Susan Kowalski, Molly Stuhlsatz, & Christopher Wilson
Workshop 4
Building a Knowledge Base for NGSS by Fostering Partnerships Between Research and Practice
Presenters: Bill Penuel, Ted Willard, Dan Gallagher, Seattle area teacher collaborators, Kevin Crowley, Jennifer Russell, Christian Schunn, practitioner collaborators with University of Pittsburgh, Philip Bell, & Deborah L. Hanuscin
These workshops will take place on the first day of the conference, Sunday, March 30, 2014, from 8:00 am to 12:00 pm.  You'll be able to sign up for any of these at the time you register for the conference.  Make sure you register early so you can attend your favorite workshop since space is limited.  They all promise to be valuable experiences towards strengthening science education research.
Another Sandra K. Abell Institute for Doctoral Students Successfully Completed
With the title Connecting Research to Policy and Practice, Julie Luft and Angie Calabrese Barton co-organized and led the 3rd Abell Institute in Washington, DC on July 15-19, 2013.  From the 58 students who had applied, 24 were selected, and had the opportunity to work with 8 faculty mentors and established science education researchers.  You can find comments from both students and mentors on the value of the Institute in a press release by AAAS, a co-sponsor of the Institute, at: http://www.aaas.org/news/releases/2013/0801_abell-institute.shtml. And don't miss the exciting Sandra K. Abell Scholar Poster Session at the 2014 NARST Annual International Conference where the doctoral students will present research studies they completed or refined during the Institute.
New RIG Joins Three Already Productive RIGs
A new Research Interest Group (RIG) has been formed and approved by the Board, entitled Contemporary Methods for Science Education Research, spearheaded by Joe Taylor at BSCS (jtaylor@bscs.org).  If you are interested in joining this RIG, please contact Joe.  The Methods RIG is now part of a cadre of groups of NARST members who share a common interest in a field of study that is not captured by existing strands.  Other RIGs include: CADASE (Continental and Diasporic Africa in Science Education), contact Mary Atwater (matwaterchemi@bellsouth.net); ENE-RIG (Engineering Education Research Interest Group), contact Şenay Purzer (spurzer@purdue.edu); and LARIG (Latino Research Interest Group), contact Regina Suriel (rlsuriel@valdosta.edu).
Support Your Favorite RIG(s)
When you renew your membership for 2014, you'll see a DONATE button for each of the RIGs, which you can use to designate any additional amount you want beyond the regular fees to support the activities of a RIG.
Starting Review of Current Strand Structure
The Research Committee is embarking on a review of the current strand structure that has been in place for several years now.  The NARST Self Study that was conducted last year pointed to the need to examine the existing strands, and possibly redefine them, to achieve a better match with membership interest, emerging directions of the field, and interdisciplinary work.  Please be on the lookout for a survey that will be sent out to capture your voice and thinking relative to strand structure.  And please take the time to complete it so that our review and subsequent recommendations are informed by the collective wisdom of the membership.
NSTA Research at the 2014 NARST Conference
The Pittsburgh conference will mark the first time that NSTA will have research presentations on the NARST program.  Under Kate Scantlebury's leadership as Director of NSTA's Division of Research in Science Education, these presentations will focus on research conducted by NSTA and its collaborators, which centers on the impact and effectiveness of the Learning Center for science teachers' professional development.
---
Research Committee Membership
Chair:        Maria Varelas, University of Illinois at Chicago
Members:
Joy Barnes-Johnson, Temple University
Shari Britner, Bradley University
Hye-Eun Chu, Nanyang Technological University
Sarah Haines, Towson University
Deborah Hanuscin, University of Missouri (Ex officio)
Richard Lamb, Washington State University
Irene Neuman, Leibniz Institute for Science and Mathematics Education
Irasema Ortega, University of Alaska Anchorage
Celeste Pea, National Science Foundation
Şenay Purzer, Purdue University
Kate Scantlebury, University of Delaware (Ex officio)
Jessica Thompson, University of Washington
Julianne Wenner, University of Connecticut