Message from the Past-President, Jan 2016
On a Mission for Scientific Literacy: Current Status and Recommendations for the Future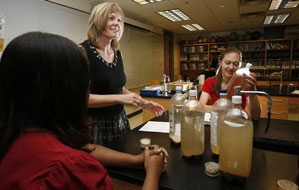 In my last few months of service to NARST in the role of a presidential team member I would like to thank all Board members with whom I had the opportunity to work, as well as all presidential team members who overlapped with my term. These are hard-working NARST members who not only donate many hours of time to keep our organization functioning, but who also hope to improve the organization. I encourage every hard-working person to consider running for the Board, as well as former Board members to consider running for the office of president. Our organization needs you!
One of the many interesting things I participated in during my role as 2015 NARST President was being invited to put together a symposium for one of our affiliate association's conference, European Science Education Research Association (ESERA), targeted to highlight NARST's mission. Because NARST's mission focuses on research-based methods targeting scientific literacy for all globally, the panelists provided a targeted discussion on scientific literacy. The panelists included long time NARST member and current member of the Membership and Elections committee, Judith S. Lederman, who spoke about the assessment and evaluation of scientific literacy; NARST member and President of Association of Science Teacher Education (ASTE) Lisa Martin-Hansen, who spoke about developmental stages of inquiry teaching; Norm Lederman, NARST Past-President and past recipient of NARST's Distinguished Contributions through Research Award, who spoke about Nature of Science as an essential component of scientific literacy; and current NARST Board member, Tali Tal, who spoke about helping all learners achieve scientific literacy. Dr. Mary Atwater, 2016 NARST President, worked on the symposium as well, and was to serve as discussant, but due to health issues was not able to attend in person.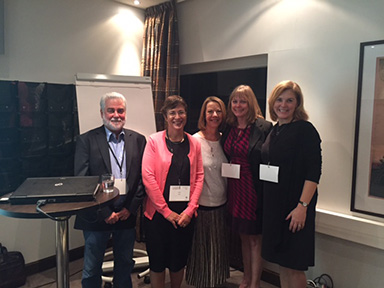 The session was well-received with over 100 attendees. The discussion that ensued regarding the abstracts was lively, and it was an excellent experience.
While at ESERA, President-Elect Mei-Hung Chiu, Board Member Tali Tal, and myself were invited to attend a dinner with ESERA leaders to aid us in discussing issues and possible resolutions that face our organizations. Collaborative work continues to move forward with our ESERA affiliate.