Research Committee, Jan 2016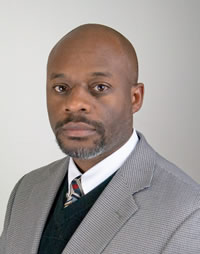 The Research Committee is excited to share the following news related to its various functions and responsibilities.
Sandra K. Abell Institute for Doctoral Students (SKAIDS)
 The Sandra K. Abell Institute for Doctoral Students (SKAIDS) was held this past summer (July 12 – July 17, 2015) at the University of Colorado Boulder. The four-day residential experience, led by Joe Polman and Erin Furtak, focused on research-practice partnerships.
Be sure to attend the "Sandra K. Abell Institute for Doctoral Students – Poster Session" at the 2016 NARST Conference in Baltimore, MD! To learn more about the 2015 SKAIDS visit http://www.colorado.edu/education/skaids.
---
Pre-Conference Workshops at the 2016 NARST Annual Meeting
For the 2016 NARST international conference in Baltimore, the Research Committee has selected 4 very strong pre-conference workshops that address a variety of important topics.
Supporting the Success of Latin@ Scholars in Science Education.
Alejandro Gallard, Alberto Rodriguez, Katemari Rosa, María Araceli Ruiz Primo, Regina Suriel, & Ingrid Sánchez-Tapia
Videocase-based, Analysis-of-Practice for Teacher and Student Learning: How To's from a 10-year Line of Research.
Jody Bintz, Chris Wilson, Kathy Roth, Molly Stuhlsatz, Connie Hvidsten, & Betty Stennett
Science and Art-Research for Creativity and Inclusion.
Nathan Carnes , Eddie Goldstein, Emily Hestness, Phyllis Katz, Holly Walter Kerby, J. Randy McGinnis, Lucinda Presley, Robert Root-Bernstein, & Harvey Seifert
Building an Equity-Focused Knowledge Base for NGSS by Fostering Partnerships between Research and Practice.
Philip Bell , Bill Penuel, Peter McLaren, Dan Gallagher, Tammy Clegg, & June Ahn
Make sure you sign up early for the workshop that best fits your interests!
---
NARST Sponsored Sessions at NSTA
As part of our ongoing relationship with the National Science Teachers Association (NSTA), NARST members presented at NARST-sponsored sessions at area NSTA conferences in the past few months. Thank you to our colleagues who shared their research with practitioners!
2016 Area Conference in Reno, Nevada (October 22-24)
Me? A Scientist: A Next Generation of Students Internalizing Their Identities as Scientists
Lauren M. Shea
The Earthquake Engineering Game: Synthesizing Instruction and Game Design for 21st Century Science Learning
Abigail C. Perkins
2016 Area Conference in Philadelphia, Pennsylvania (November 12-14)
Engineering Design Process Skills Coverage in K-12 Science Curricula
Vivien M. Chabalengula
Teaching Environmental Sustainability Using a Place-based Watershed Modeling Application
Nanette I. Marcum-Dietrich
2016 Area Conference in Kansas City, Missouri (December 3-5)
Impact of a Summer Institute and Instructional Coaching on Tecaher and Student Science Inquiry Practice
Gwen Nugent
The Derivation of an Instructional Model and Design Processes for Socioscientific Issues-based Teaching
Troy Sadler
---
Research Committee Administrative Session
The Research Committee has organized an Administrative Session for the 2016 NARST Conference in Baltimore, MD. The session, titled "The Role of Peer Review and Critique in Strengthening Science Education" is aimed at initiating a discussion within the NARST community about (a) the importance of peer review and critique to the advancement of our discipline, (b) the various forms that peer review takes, and (c) the hallmarks of professionalism in giving and receiving peer review.
---
Many thanks to the members of the Research Committee
Jomo Mutegi, Chair, IUPUI
Sarah Haines , Towson University
Irene Neumann , Leibniz-Institute for Science and Mathematics Education (IPN)
Irasema Ortega , University of Alaska Anchorage
Laura Zangori, University of Missouri
Tamara Moore , Purdue University
Femi Otulaja , University of Witwatersrand
Renee Schwartz , Georgia State University
Susan Kowalski, BSCS
Mustafa S. Topcu, Yıldız Technical University
Ling Liang, La Salle University
Shiyu Liu, Pennsylvania State University
Joy Barnes Johnson, Princeton High School
Deborah Hanuscin, University of Missouri (Ex-officio)
John Tillotson, Syracuse University (Ex-officio)