International Committee, Jan 2017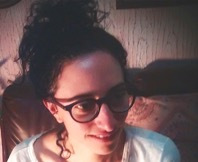 The International Committee is excited to update you on its activities and share information about two sponsored symposia to be held at the 2017 NARST Annual International Conference in San Antonio. But first, we would like to welcome Henriette Tolstrup Holmegaard from the University of Copenhagen as a new member of the committee.
---
Committee News
The International Committee has formed four sub-committees based on its main yearly tasks and responsibilities. The Chairs of these sub-committees for the year 2016-2017 are as follows:
Shirly Avargil, Bar-Ilan University, Ramat-Gan, Israel

NARST Scholarship program

Saouma Boujaoude, American University of Beirut, Lebanon

Linking Science Education program

Sarah Barrett, York University, Toronto, Canada

Doctoral Students Summer School Scholarship program

Bahadir Namdar, Recep Tayyip Erdogan University, Rize Turkey

Summer School Mentor program
---
 Sponsored Symposia at the 2017 International Conference
International Committee Session
This exciting session was proposed by the International Coordinator Lucy Avraamidou (University of Groningen, Netherlands) and organized by Lynn Bryan (Purdue University, USA), based on an upcoming book that brings together 24 authors from various countries.
Bryan, L. & Tobin, K. (2016, upcoming). 13 Questions: Reframing Education's Conversation: Science. New York: Peter-Lang.
The following presenters will participate in the session:
Ana Becerra, Comunidades Justas/Just Communities, USA
Carolina Castano Rodriguez, Australian Catholic University, Australia
Rowhea Elmsky, Washington University, USA
Anita Hussénius, Uppsala University, Sweden
Shakhnoza Kayumova, University of Massachusetts, Dartmouth, USA
Femi Otulaja, University of the Witwatersrand, Republic of South Africa
Michael Reiss, University College, London, UK
Christina Siry, University of Luxembourg, Luxembourg
Lily Taylor, Murdoch University, Perth, Australia
Session Co-Sponsored by the International Committee and the European Science Education Research Association (ESERA)
How effective is education for sustainable development in the context of formal education? Findings from four large-scale studies
Presenters:
Anna Uitto, University of Helsinki, Finland
Seppo Saloranta, University of Helsinki, Finland
Jelle Boeve-de Pauw, University of Antwerp, Belgium
Peter Van Petegem, University of Antwerp, Belgium
Niklas Gericke, Karlstad University, Sweden
Daniel Olsson, Karlstad University, Sweden
Daphne Goldman, Beit Berl College, Israel
Bell Weiss, University of Haifa, Israel
Dorit Baum, University of Haifa, Israel
The session was proposed by the ESERA Board and is being organized by Anna Uitto (University of Helsinki, Finland).