Awards Committee, July 2014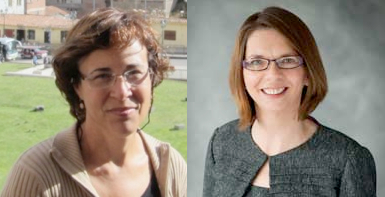 Distinguished Contribution to Science Education Through Research Award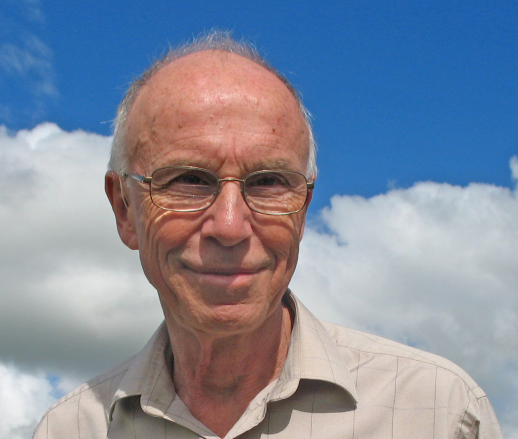 Dr. Glen Aikenhead has made distinguished contributions to science education during the course of his career. His scholarship and research have focused on curriculum and instruction, cross-cultural school science, student assessment, and teachers' practical knowledge. He has influenced policy and the science education community in all of these areas and his career has been punctuated by seminal work with respect to science-technology-society and nature of science. His body of research includes many research and theoretical
publications that can be found in the most prestigious journals in science education. He is especially well known for his work in the area of indigenous knowledge, and the associated phrase, "Border Crossings" along with his work on the development and applications of the Views on Science – Technology – Society test (VOSTS). Most recently, he synthesized over four decades of research in his four areas of interest culminating in the book: Science Education for Everyday Life. Most impressive about his scholarship is the balance struck between theory and practice. His work has clearly influenced both classroom teachers and science education researchers. Glen Aikenhead has made distinguished and continuing contributions to science education research through his mentoring of PhD students throughout the world. His notable leadership includes editorship of research journals or guest editorship for special issues in journals, the organization of research symposia worldwide, and visiting professorshipsin nine different countries. Finally, his substantial impact includes service on the NARST Board and the JRST Editorial Board. His research has earned him the "Best Publication" in the journal Science Education in 1985, the "JRST Award" in 1988, and the "Canadian Educational Researcher Award in 1990. Dr. Aikenhead is a most deserving recipient of the 2014 NARST Distinguished Contributions to Science Education through Research Award.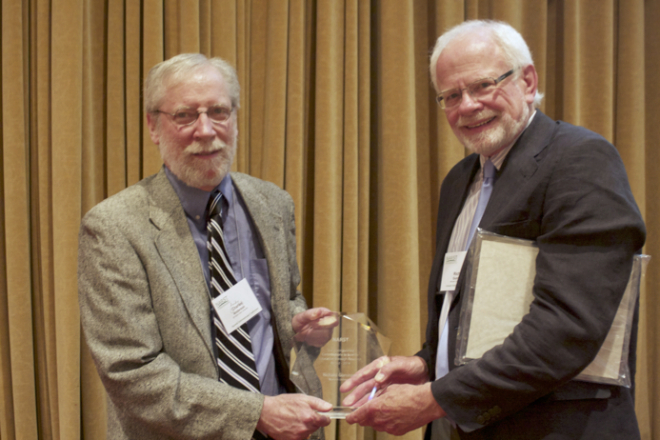 Richard Gunstone, Monash University Dr. Richard Gunstone has made distinguished contributions to science education through his exemplary scholarship, his inspirational mentoring of others, and his dedicated service to policy and practice in Australia and internationally.  Richard has made substantive and continuing contributions to student learning and metacognition, science teaching, and science teacher education. A pioneer investigator of students' alternative conceptions of natural phenomena, Richard's research was fundamental to establishing new methods for understanding conceptual change and metacognition. He realized that making metacognition explicit in the classroom provided teachers with a powerful set of tools that facilitate students learning science with understanding. Through collaboration with his students and colleagues, Richard developed effective, research-based approaches to pre-service and in-service teacher education that have changed science teaching in many countries.  Richard Gunstone's continuing contributions are exemplified through his careful mentoring of research students, his generous collaboration with colleagues, and his influence on other science education researchers around the world. His notable leadershipincludes in his role as Editor-in-Chief of the Springer Encyclopaedia of Science Education. Through his insistence on attracting contributors who are leaders of the field, recruited from all points of the globe and all major cultural and language contexts, he has created a genuinely international and powerful product that is testament to his commitment to equity and excellence.  Finally, his substantial impact has shaped science education research on student learning and science teacher education internationally.  Richard Gunstone is a most deserving recipient of the NARST Distinguished Contributions to Science Education through Research Award.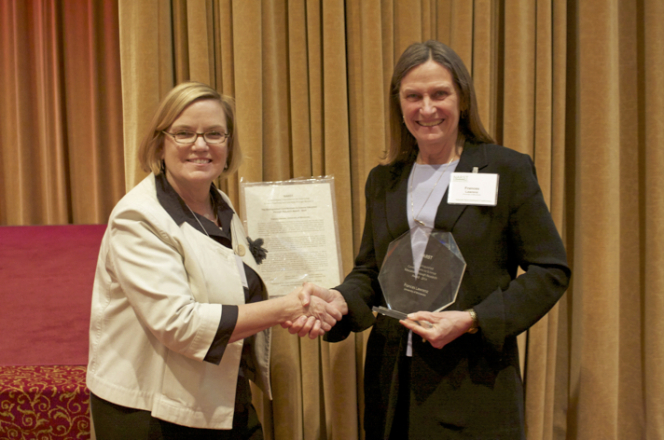 Frances Lawrenz, University of Minnesota Dr. Frances Lawrenz is a distinguished contributor to science education who has had a major impact on the field worldwide. Her empirical research spans four decades, with numerous book chapters (including in handbooks of research), professional presentations, and refereed publications disseminated in high quality research journals. This body of disciplined inquiry addresses that portion of the mission of NARST aimed at communicating research to researchers, and it has made global and lasting impacts on the theoretical knowledge base in science education.  Frances Lawrenz's disciplined inquiry in evaluation distinguishes her scholarship. She is a world-renowned practitioner of evaluation and an authority in methodology in this field. Her research on evaluation practices, particularly in formative evaluation, has improved our understanding of how to conduct evaluation studies in more robust and equitable ways. She has been instrumental in positioning evaluation as a rigorous form of disciplined inquiry that, when well designed and methodologically rigorous, provides essential and timely feedback needed to improve programs and practices in science education. In brief, Frances Lawrenz has made distinguished and continuing contributions to science education research through her publications, her presentations, and in her work as an evaluator of projects in science education. Notable leadership includes her leadership to promote the use of evaluation in science education as a way to improve program development and practice. In addition, as an advisor, she has mentored many graduate students and has served on numerous committees. Finally, substantial impact on science education research is shown by the use and value placed on her published scholarly work in evaluation, especially on formative evaluation. Frances Lawrenz is therefore a most deserving recipient of the 2014 NARST Distinguished Contributions to Science Education through Research Award.
Early Career Research Award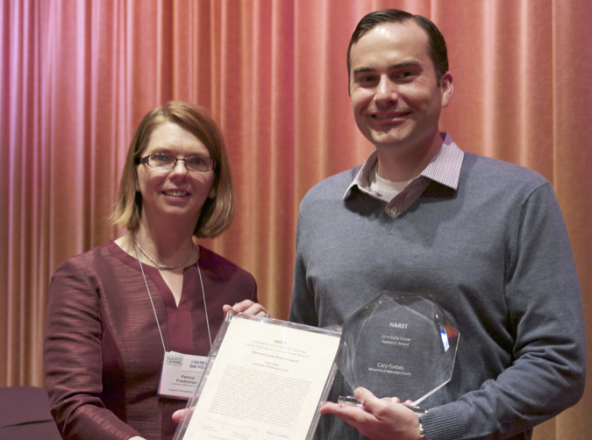 Cory Forbes, University of Nebraska-Lincoln   The NARST Early Career Research Award recognizes Dr. Cory Forbes for his outstanding professional accomplishments. Dr. Forbes' record of research is exceptional, making him highly respected as an emerging scholar in science education. His scholarship demonstrates a solid foundation in teacher learning and development, grounded in understanding how beginning elementary teachers learn to teach science.  His research is particularly relevant in this age of reform as he investigates elementary teachers' use and adaptations of science curriculum materials. Dr. Forbes has carefully examined beginning teachers' analysis and adaptation of materials in relation to their understandings about scientific inquiry and inquiry teaching.  Extensions of this research include investigations informing the development and study of coherent and sustained professional development in science for elementary teachers, focusing on their practice to support students' modeling practices and their construction and evaluation of scientific explanations. Dr. Forbes' research is timely as the United States of America moves forward in adopting the Next Generation Science Standards.  Science teacher educators will need answers grounded in research informing the development of effective methods to teach both preservice and inservice teachers to use and adapt curriculum materials focusing on new standards for teaching science. Dr. Forbes is an early career scholar who has created an outstanding program of research addressing important issues in science education reform. As a recipient of the Early Career Research Award of NARST: A Worldwide Organization for Improving Teaching and Learning Through Research, Dr. Forbes joins his predecessors in setting high standards for future awardees.
Journal of Research in Science Teaching Award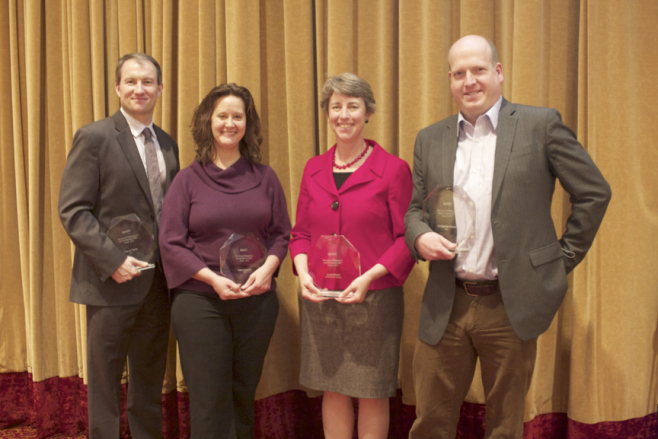 Joseph Taylor, Susan Kowalski, Christopher Wilson, BSCS Stephen Getty, Colorado College, Janet Carlson, Stanford University This honor indicates the article received the highest ratings from colleagues in the Selection Committee from among all articles published in Volume 50 (2013) of JRST. Citation:  Taylor, J., Kowalski, S., Wilson, C., Getty, S. and Carlson, J. (2013), Conducting causal effects studies in science education: Considering methodological trade-offs in the context of policies affecting research in schools. J. Res. Sci. Teach., 50: 1127–1141. doi: 10.1002/tea.21110
Daniel Birmingham and
Meg Blanchard

NARST Outstanding Doctoral Research Award 

Daniel Birmingham, University of Loyola Chicago

Dissertation Title: Teacher Learning from Girls' Informal Science Experiences Institution awarding degree:  Michigan State University Advisors:  Angela Calabrese Barton, Anne-Lise Halvorsen

 
Soonhye Park, Ying-Chih Chen.
Not pictured: Brian Hand

Outstanding Paper Award at NARST 2013

Brian Hand, University of Iowa Soonhye Park, University of Iowa 

Ying-Chih Chen, University of Minnesota   Article title: Tracing Elementary Students' Use of Talk and Writing for Knowledge Development through Argument-Based Inquiry

 
Patricia and Tali would like to thank the following individuals who are rotating off the committee for their leadership this past year: Hannah Sevian (Chair of NARST Outstanding Paper Award), Leigh Smith (Chair of JRST Award Committee), Baohui Zhang (Co-Chair of JRST Award Committee), Meg Blanchard (Chair of Outstanding Doctoral Research Award Selection Committee), Carol Stuessy (Chair of Early Career Research Award Committee), and Gail Jones (Co-Chair of Distinguished Contributions to Science Education Through Research Award).
Call for 2015 Award Nominations  Nominees are invited for the following NARST awards to be presented at the awards luncheon at the 2015 NARST Annual International Conference in Chicago, IL.
NARST 2015 Distinguished Contribution to Science Education Through Research Award
NARST seeks to improve science education through research. To this end, the Association desires to recognize and reward individuals who have made significant contributions to, provided leadership in, and had impact on, science education through research. Research contributions may be of several types, including, but not limited to empirical, philosophical or historical research, evaluative studies, policy-related research, and studies reflecting new techniques to be applied in research. The recipient of the Award should have contributed over a period of at least 20 years since the award of his or her doctorate. This award is the highest recognition NARST can bestow for contributions to science education through exemplary, high quality research.
Nominations for the 2015 Award are due not later than July 31, 2014 to the address below. 
All members are encouraged to consider nominating a colleague for this award. Self-nominations are not permitted. The award will be made to an individual who over a period of at least 20 years has:
made a continuing contribution to science education through research;
provided notable leadership in science education through research; and
had substantial impact on science education through research.
All that is necessary to start the nomination process is for a NARST member to send a name with a letter (of no more than two-pages) supporting the nomination of the person. Please send the names of nominees no later than July 31, 2014to either Charles (Andy) Anderson (co-chair) at andya@msu.edu OR J. Randy McGinnis at jmcginni@umd.edu. Charles (Andy) Anderson (Chair) and  Randy McGinnis (Co-Chair)
NARST 2015 Early Career Research Award
The NARST Early Career Research Award acknowledges contributions to science education through research by individuals during the five years immediately following receipt of the doctoral degree. To qualify for the award this year, the nominee must have received the doctoral degree on or after January 1, 2009. All NARST members are encouraged to consider nominating an eligible and deserving early career member. Self-nominations are not accepted. Nominations for the award must be accompanied by the following supporting material:
A letter of nomination that discusses the nominee's impact on the field;
The nominee's vita;A two-page summary of the nominee's research interests, prepared by the nominee;
Three of the nominee's best papers; and
Two additional letters of support to be sent separately. The supporting letters need to discuss the context and significance of the nominee's scholarship so that the accomplishments shown on the nominee's vita may be better understood.
Nomination materials should be received by the Committee Chair, Bill Cobern at bill.cobern@wmich.eduno later than November 15, 2014. All nomination packages and materials should be sent electronically in PDF format. Bill Cobern (Chair)  and Thomas Trotter (Co-Chair)  
NARST 2015 Outstanding Doctoral Research Award
The NARST Outstanding Doctoral Research Award Selection Committee invites all current NARST members who completed a dissertation within the 15 months prior to September 15, 2014 to submit an expanded ten-page abstract to the committee for consideration for the 2015 NARST Outstanding Doctoral Research Award. Submissions are to be sought from as wide a field of candidates as possible to be inclusive of gender, age and ethnicity. Judging will occur in two rounds. The first round of judging will be based on the ten-page abstract. From these, a small group of finalists will be asked to submit one unbound copy of the complete dissertation. The final decision of the committee will be based on the complete dissertation. All applicants will be notified of their status after the first round of judging is completed in early November. The committee welcomes doctoral dissertations from all research perspectives. The ten-page abstract should be structured to describe clearly the following:
 the purpose or objectives of the study;
conceptual/theoretical framework;
research approach/method;
data sources and methods of analysis;
findings or results;
conclusions and implications;
and significance of the study.
It is suggested that nominees model their abstract after conference proposals submitted for NARST; abstracts should foreground rationale, methods, and results. Judging in both rounds (for abstracts and dissertations) will be based on the following three central questions:
Is the question being asked of importance to the community of science educators?
Is the research approach and its implementation thorough and appropriate for the research question(s)?
 Are the results and conclusions appropriate for the context of the study?
Specific criteria considered in relation to these questions include: the significance of the research problem/area; conceptual/theoretical background; thoroughness of the research approach and methods; identification of conclusions/outcomes and their implications for science education; clarity and coherence of communication; and overall originality or creativity. In the past, successful applicants have been those able to make a case for the significance of their study to the science education community as a whole; and/or who convinced the reviewers of the originality of the questions asked or methods employed. Submission Procedure: Persons wishing to be considered for the award must submit an e-mail with the following attachments (in pdf format):
one file containing a ten-page, double-spaced abstract (margins are limited to 1 inch all around using 12 cpi font);
one file containing a five-page abbreviated bibliography (spacing your option, 1 inch margins, 12 cpi font);
one file containing a cover sheet which includes the author's name, address where they can be reached through December 2014, e-mail address, telephone and fax numbers, title of the study, the name and address of the institution where the dissertation was completed, a list of the members of the dissertation committee, and the date the dissertation was passed. The cover sheet should be signed by the major advisor/professor/supervisor or chair of the dissertation committee. An electronic signature is acceptable.
Alternatively, the dissertation supervisor/director can send an e-mail to the Chair of the Outstanding Doctoral Research Award Selection Committee endorsing the application and attesting to the accuracy of the information provided in the application. Please note that this is not a letter of advocacy but merely to confirm the information listed in #3, above. Please note: The title of the study should appear on the first page of the abstract, but the author's name and other identifying information should appear ONLY on the cover sheet. An e-mail with all three attachments, including advisor's signature, must be received by Tamara Holmlund Nelson at tnelson1@vancouver.wsu.eduno later than September 15, 2014. We regret that the committee will be unable to consider incomplete or late applications. Please put "ODRA" in the subject line of your email.   Questions regarding this award should be e-mailed to the Chair of the Committee: Tamara Holmlund Nelson. Tamara Holmlund Nelson (Chair) Jian Wang (Co-Chair)