Message From the President, July 2014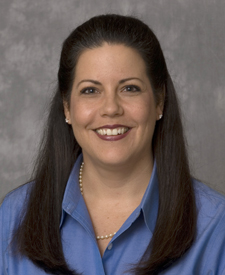 Lynn Bryan, (April, 2014). "Awakening Dialogues–Advancing Science Education Research, Practices, and Policies," Presidential Address, NARST Annual International Conference  (Pittsburgh, PA).
The theme of the 2014 annual international conference has been Awakening Dialogues–Advancing Science Education Research, Practices, and Policies. The impetus for this theme originated from work that I did over a dozen years ago with Dr. Mary Atwater, who is now our incoming President-Elect and our first African American female president of NARST.   We wrote an article together that appeared in Science Education that merged our research interests—teacher beliefs, cultural models and equity in science teacher education (Bryan & Atwater, 2002). In that article, we referred to "awakening dialog" within science education that exposes and makes explicit longstanding, implicit beliefs that serve to undermine a fair and equitable science education for students from culturally, linguistically and socioeconomically diverse backgrounds.
The phrase, "awakening dialogues" would resurface again a few years ago as one of my graduate students was conducting a literature review on a [particular area of research] in science education to inform a study that would involve African American students' conceptions of this [particular area of research]. Because the focus was on African American students' conceptions, the review focused on studies conducted in the U.S. The literature review led to a discovery that we felt was problematic—in reviewing decades of studies to find any studies that included African Americans in the participant pool, my student found that only a small percentage of research articles reported the ethnicity of participants; and of those that did report the ethnicity of participants, only one included an African American in the participant pool. In short, we were astounded. We had to ask ourselves, what has happened to the conversations about race, ethnicity, and the broader framework of equity in our field that we were at a place in time where major bodies of science education research have over time failed to naturally include a significant portion of the U.S. population? Have these dialogues become so commonplace that they have become inaudible? It was clear that there was a dialogue to be awakened—that there was a big "elephant in the room" to be discussed in among a community of science education researchers.
So as President-elect last year, when I had the opportunity to develop the theme, I saw a chance for the NARST community to identify, contemplate, and reflect on all of those conversations that may have become so commonplace that it is as if we have become desensitized to their importance, or so huge and longstanding (the elephants in the room) that we have simply decided they are too complex or awkward or inflammatory that we won't approach them.
It is my hope that this conference has offered us opportunities to revive—to awaken— these important dialogues within our community. I certainly have attended compelling, thoughtful, and dialogue-provoking sessions that have intentionally taken the theme to heart: reviving conversations about globalization, race, socioeconomics, social justice, policy in science education—just to name a few.
But—I now I would like to turn our attention to applying this theme to our organization and spend the rest of my fleeting moments as NARST President awakening dialogues about NARST as an organization. I see as an opportunity to encourage open and honest discussions beyond this conference about some of the challenging issues in our organization may be limiting our progress. Engaging in such dialogues should not be construed as an outlet for simply complaining about problems or a means of disparaging others' opinions or ideas, but we should aim to sharpen understandings, frame new inquiries and reframe existing ones— as applied to the NARST organization. We should view this as moving our organization forward.
How has NARST been advancing as an organization—say, over the last 10 years? What progress is being made? How are we coming along with our mission as an organization? As a reminder, bear with me as I remind us of the NARST mission:
NARST is a worldwide organization of professionals committed to the improvement of science teaching and learning through research. Since its inception in 1928, NARST has promoted research in science education and the communication of knowledge generated by the research. The ultimate goal of NARST is to help all learners achieve science literacy. NARST promotes this goal by:
encouraging and supporting the application of diverse research methods and theoretical perspectives from multiple disciplines to the investigation of teaching and learning in science;
communicating science education research findings to researchers, practitioners, and policy makers; and
cooperating with other educational and scientific societies to influence educational policies.  (From: https://www.narst.org/about/mission.cfm)
There are areas in which significant progress has been made in our mission over the years. Consider "Encouraging and supporting the application of diverse methods and theoretical perspective". For example (and I will provide only a few of the many examples, as my point is not to enumerate all of the great things our organization is doing, but to highlight the point that we are progressing):
We have a very successful and robust program in the Sandra K. Abell Research Institute for Doctoral Students; so successful that there is buzz about offering the institute each year rather than every other year.
We now have four research interest groups: The Continental and Diasporic Africa in Science Education RIG; Engineering Education RIG; Latino/a RIG; and the newest RIG: Contemporary Methods for Science Education Research
Consider the part of our mission, "Researchers communicating to researchers":
An example: We continue to see growth in our flagship journal, one of the top education journals in the world. In fact, the special issues on discipline-based research have been so well received, that the editors have recently proposed a new "offspring" or "spin-off" of a JRST-branded journal covering the emergent area of Discipline-Centered Post-Secondary Science Education. This suggests the growing interest in and impact that our work is having on multiple communities science education-related research
Consider the part of our mission, "Researchers communicating to practitioners"—
An example, we have numerous efforts to liaise between NARST and NSTA. Two positions on the board include the NSTA Representative and the NARST Liaison to NSTA. The NARST members in each of these positions works tirelessly on ways to bring NARST research to practitioners through our relationship with the largest science teachers organization in the world.
Another example of communicating with practitioners is a new NSTA/NARST collaboration to support the implementation of NGSS. Teams of NARST researchers have developed so far a suite of 8 position papers addressing the implementation of NGSS from a research-based perspective. NSTA is partnering with NARST to host a series of webinars on some of these papers—which expands the reach of our research to thousands of science teachers.
Finally, another sign of progress includes two milestones that we have reached: This year marks the first all female presidential team (President-Elect, President, and Past-President) in the history of NARST, and the first African American female president of NARST.
So, I want to be clear that NARST is productive, NARST is making an impact, NARST is increasing its reach. However, I believe that we, as a professional organization, are not making progress or having an impact that matches our potential to do so. Why as an organization, with the tremendous amount of research—excellent, rigorous, time-honored and contemporary research—are we not having a greater impact on science education today? Indeed, this is a dialogue that has been addressed in the past—many times. So, it is not new, but it is possibly so commonplace that we are not hearing it anymore? If so, it is time to AWAKEN IT and to discuss what might be standing in the way.
Take for example (and this is just one example), the dialogue about NARST and policy. Our mission states that NARST promotes its goals by, "communicating science education research findings … policy makers" and "cooperating with other educational and scientific societies to influence educational policies."   Nearly a decade ago, Jonathan Osborne, then the 2005 president-elect of NARST, called for change, called us to action:
The long-standing disconnect among sound research, policy, and practice stems at least in part from the absence of the research community at tables where policy is made and implemented. Whereas NARST members may sit at such tables, NARST as a professional society does not sit at tables where science education policies are made and implemented. That must change, and that means that NARST must change, not just to survive, but rather to thrive in the next 10-20 years. (Osborne, 2005, p. 5)
Colleagues, it has been nearly ten years, and what progress has NARST as a professional society made? We have not even made it to the kids' table.
To be fair, we have had "fits and starts." Sometime around 2007-2008, the External Policy and Relations Committee, Research Committee, and Publications Advisory Committee convened representatives from each committee to discuss the idea of developing position papers for the organization. In the past couple of years, the External Policy and Relations Committee developed guidelines for the development of position papers and Past President Sharon Lynch and I have tried to jump start the process by leading an initiative to develop a first suite of position papers on Supporting the Implementation of NGSS through Research. I also would like to share the External Policy and Relations committee is working hard to design, plan and implement professional development opportunities for NARST members to learn how to engage in policy matters, write position papers, policy briefs, and fact sheets. Collectively these efforts are a tremendous start—what one of our NARST colleagues would say is "dipping our toes in to the policy waters" — and the momentum is building.
However, it has taken nearly 10 years to get this done! If we, as a professional organization, are serious about affecting change, about leveraging our research to have a positive and lasting impact on science education—to "improve the teaching and learning of science (our mission and byline)"—than we must increase the momentum and go beyond toe-dipping.
So, back to that piece in E-NARST News in last decade: There is a quote from Joel Barker, a well-known worldwide consultant to business, industry, and education on the subject of change. The quote is this question: What needs to be done that is impossible to do now within the present structure, operation, and culture of [NARST], but if it were done would reap immense improvements in the endeavor? (Barker in Osborne, 2005, p. 4)
To answer this—we need to address the elephants in the room, which have to do with the structure, operation, and culture of the NARST organization. But before we do, please allow me qualify this—I am not disparaging our organization. I have enumerated many areas of progress. However, as I have served you and this organization over the past two years, I have come to recognize that what much of what goes on day-to-day, month-to-month is pouring tremendous energy into keeping the status quo—keeping the organization running, but not necessarily advancing.
It is time for us to reconsider what we want our elected leadership as well as you the membership to work on. Specifically, we need to fundamentally rethink how leadership spends its time and energy—moving away from the current state of managing all of the "tasks" that have accumulated over the years that must get done simply because that is "how things have always been done." Imagine what we could do as an organization if we used even half of those person-hours to learning how to engage in policy or in writing briefs on the myriad of issues for which we in this room are experts and have evidence to support our positions—what if your elected leaders could devote that time to working with their committees for developing and implementing a strategic plan for NARST?
At one point in time it made sense for someone to do these tasks—but slowly, over time, these tasks remained and began to build into a pile of "minutia" — slowly and over time to the point that they are inhibiting progress on more strategic initiatives. We have reached a point where the current structure and operation are sufficient to survive but not to reach our potential.
Several years ago, our organization reached a tipping point, where at which it made sense to delegate some of the tasks of running an organization to a management company—organizational tasks for which a management company has the expertise.
I think we are at another tipping point. And while I don't have all the answers for you here, there are some practical suggestions to consider:
Re-delegating the managerial tasks: Committees need to be able to get to the work that advances this organization. To do this, we may need a ½ time or full time executive director. We may need to delegate more to the management company. Without question, we need to examine our policies and procedures to find ways to streamline and more efficiently complete some of the tasks.
Enhancing our communications: Our communications are stuck in 1990's. This is really a tremendous bottleneck. We are beginning to address this, as we currently are in the midst of piloting a position called Director of Electronic Communications to bring NARST into the digital age. So far some small changes have occurred—we are on Facebook, our conference program is in the form of an iBook and an enhanced PDF format in which you can link to the papers. E-NARST News is no longer simply a pdf.   A few committees and RIGS are piloting firewall-protected online communities for their collaboration. Open and clear contemporary means of communication within the organization is paramount for transparency and responsiveness of the elected leadership to the membership. Our electronic presence is a gateway to communication with those outside of our organization. And it is not simply about a fancier website (although we do need a more contemporary website-one that is better organized and not simply a repository post pdfs). We need mechanisms for 21stcentury interactions. We need to be able meet and collaborate with each other for the advancement of NARST through the means that our organization must offer—not just one a year at an annual meeting or twice a year at board meetings. We need to have a well-organized web presence where we share and communicate what NARST has to offer. So we will be pursuing a change in web service providers, and it may be a bumpy road, but we need to change.
Reconsidering leadership terms: We also need to consider ways in which our term structure may be limiting our progress. The current leadership structure of the presidential team is as follows: In our elections, we choose a president-elect; therefore, the first year on the presidential team is as president-elect (this is the "deer in headlights" year of learning the ropes). The next year is as president and the following year is as past-president. The same structure exists for the board. When elected to the board, a member joins the board as co-chair of a committee, sole chair the next year, and then co-chair during the third year of the term. This structure maintains some continuity throughout the rotation process; however, it creates a situation in which we are operating by and large on short-term memory rather than a longer term, strategic vision. In short, there is not enough time to see an idea through—and each president (and committee chairs to some degree) has the prerogative to set her or his own goals and objectives while in office. So if one president gets something started, there is no guarantee that the next president will be able to take the baton and run with it. And even if they did, the flaw in this model would be its additive effect—if I take on the past president's initiative and I have my own initiative, I will be passing on two initiatives on to the next president, who may or may not be interested in continuing initiatives that have been started. If we had a 4 or 5 year rotation for president, it would allow time for initiatives to gain traction, for a president to see an idea through to fruition.
Rethinking an annual budget: We need to examine how the budget structure facilitates of hinders progress. Here is how it currently works: We submit requests for changes to the budget ONLY in October, to become active in January. Therefore, if board members work to begin a new initiative in spring (e.g., a complete overhaul of our website by hiring a new web service provider), that initiative cannot begin immediately, because funding for the initiative must wait to be approved in October and funds are not available in the budget until the following January. A quarterly or semi-annual budget would loosen the grip and potentially reduce the time it takes to get something done.
Rejuvenating participation: As an organization, we need to rejuvenate participation in the organization. Yes, this is an elephant in the room, I know—it may be awkward, but we need to discuss it. Did you know that despite a membership of 1600, our elections are determined by about only 300-400 voters (at best about 25% of our organization)? That we cannot pass bylaws changes, not because they are voted against, but because we simply do not have enough people voting?
Developing a strategic plan: Finally, while we have a mission, we need to be strategic in the way we advance our mission. Committees need strategic agendas. If you are on a committee, or want to become involved in a committee, take a moment to look at the policies and procedures. What is your committee doing/responsible for that is advancing our mission? What are things that may be "in the way"? Instead of proceeding from one year to the next doing what we do because "that's just the way we have always done it", let's be more intentional, reflective and strategic for about how we spend out time, energy, and resources to advance/improve the teaching and learning of science.
Certainly the ideas I have presented are not a panacea—far from it. But this is what is powerful about awakening dialogues—my intent in bringing these issues to the membership, to reignite conversation about the type of NARST organization you want to be a part of. Let's not simply keep the organization running. What do you want to be? What can we collectively do that will move us forward?
In closing, thank you for your confidence in electing me as your NARST president. Thank you for the opportunity to serve the NARST membership. It has been a privilege to serve this organization, and although my presidency ends now, my service to our organization will continue for years to come. Thank you.
Lynn Bryan
NARST President
References
Bryan, L., & Atwater, M. (2002). Teacher beliefs and cultural models: A challenge for science teacher preparation programs. Science Education, 86, 821-839.
Osborne, J. (2005). Message from the President-Elect. E-NARST News, 48(2), 2-6.