Research Committee, July 2014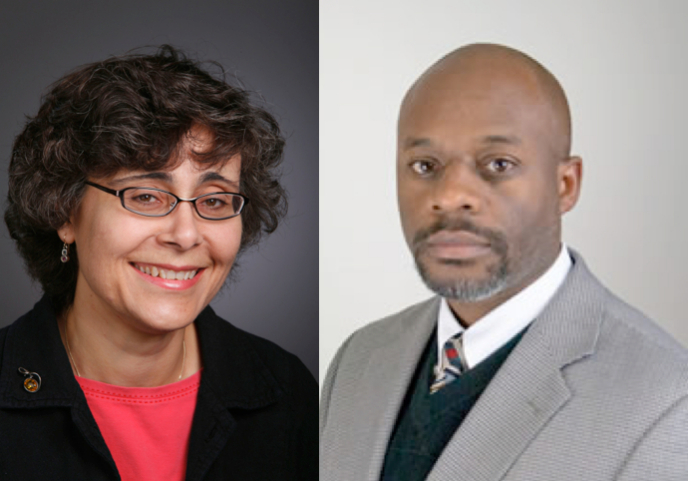 Pre-Conference Workshops at the 2014 Meeting
At the 2014 NARST international conference, the Research Committee sponsored 4 very strong pre-conference workshops. These 4 were selected from 13 applications. The preconference workshops were well-attended. Estimated total attendance across all 4 workshops exceeded 120 participants. Proposal submissions for the 2015 NARST International Conference are due August 31, 2014. The call for proposals will be sent to the members on July 1, 2014. We encourage your submissions!
Sandra K. Abell Institute for Doctoral Students
One of the highlights of this past year's NARST conference was the Sandra K. Abell Scholar Poster Session. The poster session featured 23 posters of doctoral students who took part in the 3rd biennial Sandra K. Abell Institute for Doctoral Students (SKAIDS). The third Abell Institute, held in Washington DC in July 2013 was organized by Julie Luft and Angela Calabrese Barton. Thanks to Julie and Angie for serving as organizers of this great event! Kudos to the 2013 SKAIDS participants! Below are their 2014 NARST presentations along with photos showing them in action during the poster session.
Preetha Menon, University of California, Santa Cruz
Supporting ELL's Science Learning Through Multimodal Formative Assessment: Principles, Practices, and Possibilities
Dante Cisterna, Michigan State University
Teachers' Practices about Chemical Reactions: Enacting Classroom Formative Assessment
Dilek Ozalp, University of South Florida
Science Teachers' Understandings of Science Practices Before and after the Participation in an Environmental Engineering Research Experiences for Teachers (RET) Program
Amanda Knight, Boston College
Students' Abilities to Critique Scientific Arguments Based on the Forms of Justification
Somnath Sinha, University of Missouri
Identity Development of Science Teacher Leaders
Peggy Ward, University of Arkansas
Exploring Students' Perceptions of Teaching Episodes and the Subsequent Comparison to the Teachers' Expressed Intents
Phyllis Haugabook Pennock, Western Michigan University
African-American Girls and Scientific Argumentation: Lived Experiences, Intersecting Identities and Their Roles in Constructing and Evaluating Claims
Samantha L. Strachan, Morgan State University-Baltimore
Teaching to Their Cultures? Exploring the Connection between Four Science Teachers' Instructional Practices and Their Beliefs about Teaching African American Children
Tess Hegedus, The University Of North Carolina, Greensboro
The Cultural Production of Creativity in Elementary Engineering Education
Alison Riley Miller, Teachers College, Columbia University
Examining the Relationship between Physical Models and Students' Science Practices
Laura Zangori, University Of Iowa
Elementary Students' Formulation of Explanations about the Water Cycle
Heather A. Pacheco Arizona State University
Understanding Roles of Assistive Technologies in Choice and Participation of Professionals with Disabilities in STEM Fields
Shannon L. Dubois, The University of Georgia
The Global to Local Continuum: A Cross-National Comparative Study of Beginning Science Teachers' Cycle of Instruction in South Africa and the United States
Jiwon Kim, Michigan State University
Culturally Relevant Formative Assessment Practices in a Physics Classroom
Helen Douglass, University of Colorado Denver
Making the Invisible Visible, a Pilot Case Study of Women in STEM
Betul Ekiz, Middle East Technical University, Turkey
Experienced Chemistry Teachers' Orientations to Teaching Science as Interrelated Sets of Beliefs
Elif Selcan Kutucu, Middle East Technical University, Turkey
Investigating the Interaction between Pre-Service Chemistry Teachers' Content Knowledge and Pedagogical Content Knowledge
Teresa Macdonald, University of Kansas Natural History Museum
Communicating Phylogeny: Evolutionary Tree Design
Gabriel Menezes Viana, Federal University of Minas Gerais (UFMG), Belo Horizonte, MG. Brazil
The Construction of Views of Theory-Practice Relationships in an Undergraduate Science Education Program.
Brooke A. Whitworth, University of Virginia
Understanding the Critical Role of a District Science Coordinator
Bahadir Namdar, The University of Georgia
Knowledge Organization with Multiple External Representations in Computer Supported Collaborative Learning Environment for Arguing on Socio-Scientific Issues
Nena Bloom, Northern Arizona University
Building Home-School Connections: Beginning Science Teachers' Practices for Communicating With Families
Elizabeth Hufnagel, The Pennsylvania State University
Emotions and How They Emerge in A Climate Change Course for Prospective Elementary Education Students
The Research Committee is also encouraging submission of proposals for the 2015 SKAIDS which will be the fourth biennial Institute. As amply demonstrated, SKAIDS provides NARST with a great vehicle for nurturing new researchers as they are becoming part of the science education research community. In addition to organizers for the fourth Abell Institute, there is also a need for NARST members to serve as mentors. Proposals will be due August 31, 2014, and the call for proposals will be sent out on July 1, 2014.
Starting Review of Current Strand Structure
The Research Committee has received surveys on the current strand structure from approximately 200 NARST members. Over the next few months the committee will be working to summarize suggestions made by the membership with the end goal being a re-evaluation of our strand structure.
NARST Sponsored Sessions at NSTA
As part of our ongoing relationship with the National Science Teachers Association (NSTA), NARST members are invited to present at NARST-sponsored sessions at the regional and national NSTA conferences. NARST-sponsored sessions feature 2 hours of programming at each of the 3 regional conferences and 10 hours of programming at the national conference. Below are the presentation titles and names of presenters for each of the three regional conferences in the last few months of 2013, as well as the national conference held in Boston, MA, in April 2014. We give a special thanks to all the presenters.
2013 Area Conference in Portland, OR (October 24-26)
Primary Presenter: Ellen Osmundson
Impact of an Embedded Assessment System on Elementary Teaching and Learning
Primary Presenter: Maria Ruiz-Primo
Looking at Quality of Instruction and Students' Performance: Where Do the Teachers' Questions Come From?
2013 Area Conference in Charlotte, NC (November 7-9)
Primary Presenter: Kathy L. Malone
Comparison of the Knowledge Structures and Problem Solving ability of Advanced Placement Physics Students in a Traditional Course and a Modeling Instruction Course – An Exploration
Primary Presenter: Kate Popejoy
Increasing Student Performance in Large Lecture STEM Courses: A Team Approach to Successful Learning
2013 Area Conference in Denver, CO (December 12-14)
Primary Presenter: Meena Balgopal
Writing About Socio-scientific Issues in Middle School to Increase Decision-making Skills
Primary Presenter: Wendy Ruchti
Use of Guided, Evidence- and Standards-Based Reflection in Elementary Science Methods.
2014 NSTA National Conference in Boston
Primary Presenter: Katie Van Horne
Exploring Next Generation Curriculum Models Implementing the Vision in the NRC Framework and NGSS.
Primary Presenter: Jennifer Ceven McNally
Continuous Learning through Classroom Observation Cycles
Primary presenter: Ann E. Rivet
Exploring Student Reasoning Around Models in Earth Science
Primary presenter: Carol Rees
A Game-like Approach to STEM Curriculum Based on Learning Principles in Videogames
Primary presenter: Erin A. Hashimoto-Martell
Taking Science Beyond the Classroom: Making Science Participatory, Social, and Local for Students
Primary presenter: Deborah Smith
Young Children's Understandings of Earth's Surface Features and Changes
Primary Presenter: Joseph Johnson
Creating School Scientific Communities among Urban Refugee ELL Populations
Primary Presenter: Ibrahim Delen
Zydeco: A New Mobile Application to Support Claim-Evidence-Reasoning Model.
Primary presenter: Sharon Dotge
Establishing Trust via Lesson Study
Primary Presenter: Leslie Jones
There is Much More to Teaching Evolution than Just Presenting the Biological Science
Presenters at NARST-sponsored NSTA sessions are especially encouraged to consider authoring an article in one of NSTA's journals based on their research.
Presenters of NARST-sponsored sessions for the 2014 area and 2015 national NSTA conferences have been selected and notified. At the 2014 NARST annual meeting, Deborah Hanuscin, NARST Liaison to NSTA, met with several of these presenters to discuss how to translate NARST presentations for NSTA audiences.
Anyone interested in being considered for the next round of NARST-sponsored NSTA sessions would need to indicate as much during the NARST 15 proposal submission. The submission should include a modified abstract for the NSTA presentation.
Research Committee Membership
Co-Chairs:
Maria Varelas, University of Illinois at Chicago;
Jomo W. Mutegi, Indiana University, IUPUI
Members:
Joy Barnes-Johnson, Temple University
Hye-Eun Chu, Nanyang Technological University
Jessica Thompson, University of Washington
Sarah Haines, Towson University
Irene Neumann, Leibniz-Institute for Science and Mathematics Education (IPN)
Irasema Ortega, University of Alaska Anchorage
Laura Zangori, University of Nebraska-Lincoln
Tamara Moore, Purdue University
Femi Otulaja, University of Witwatersrand
Renee Schwartz, Western Michigan University
Deborah Hanuscin, University of Missouri (Ex-officio)
John Tillotson, Syracuse University (Ex-officio)
Susan Kowalski, BSCS