Equity and Ethics Committee, July 2015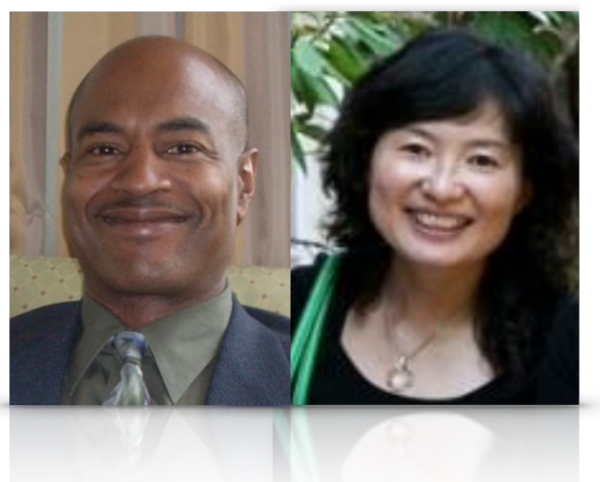 The Equity and Ethics (E&E) Committee is excited to update you on some of the highlights from the NARST 2015 Annual International Conference. First, we would like to welcome Nam-Hwa Kang as the committee's new co-chair and our new committee members–Sanghee Cho, Mercy Ogunsola-Bandele, and Deniz Saribas. And we want to thank three members who completed their service as members of the E&E Committee–Irene Osisioma, Cassie Quigley, and Jacqueline Samuel.
Pre-Conference Workshop
This annual workshop is designed for scholars of color and individuals interested in scholarship involving equity and social justice in science education. Mirroring that of the 2015 conference, the theme for this year's pre-conference workshop was "Becoming Next Generation Science Educators in an Era of Global Science Education: An Equity Perspective." Participants engaged in critical dialogue about the Next Generation Science Standards (NGSS), both their benefits and limitations. Discussions centered on the Standards' impact on research, practice, and policies, especially with regard to equity and social justice as it applies to a worldview mindset of science education. The workshop included roundtable and panel discussions in which participants engaged with eminent scholars from varied research strands in science education.
New Scholars Symposium
This annual symposium highlighted our 2014 Basu Scholars in an interactive poster session titled "Curriculum, Assessment, and Learning Environments to Enhance Science Teaching and Learning." The Scholars presented exciting and compelling research spanning many areas of science education, including teacher education, teacher professional development, instructional practice, and science literacy. We would like to announce the 2015 Basu Scholars–Senetta Bancroft, Joy Barnes-Johnson, Thea Charles, Gerladine Cochran, Annabel D'Souza, Khadija Fouad, Maleka Gramling, Sheron Mark, Kirsten Mawyer, Preetha Menon, Karen Rose, Kihyun (Kelly) Ryoo, Somnath Sinha, Sara Tolbert, and Shari Watkins. These scholars will be invited to attend the Pre-Conference Workshop and present their work in the New Scholars Symposium at the 2016 NARST Annual International Conference.
E&E Committee Sponsored Session
This year's sponsored session was a symposium tilted "Learning Science for Social Justice: Voices from the Field." The presenters included Chicago-area researchers, practitioners, and high school students speaking on the topic of teaching science for social justice in a K-12 setting. Participants were especially impressed and moved by the compelling stories told by the students.
Social Action Project: Book Drive
Based on the success of the inaugural book drive at the 2014 NARST conference, Equity and Ethics Committee members organized a similar social action project with Chicago public schools. NARST members contributed over 125 books prior to and during the 2015 conference. We look forward to continuing this worthwhile effort at the 2016 conference!
Equity Dinner
In a one-of-a-kind event, the E&E Committee held its annual Equity Dinner aboard a ship on Lake Michigan. We had a record attendance of approximately 150 participants on this dinner cruise – the largest group ever! As one NARST member later remarked, "I am writing to thank you again for the great evening event organized by the Equity committee on April 13, 2015.  It was the most enjoyable NARST event that I have ever attended in the past decade." It will be hard to top this wonderful experience at the 2016 conference in Baltimore so if you have ideas please send them our way.
New and On-going Initiatives
The E&E Committee provides leadership to the organization on issues of equity and ethics including, but not limited to, gender, ethnicity, socioeconomic status, disabling conditions, sexual orientations, language, national origin and religion. Acting on this charge, the Committee has been working with the NARST Board of Directors to revise the conference proposal review process so that it explicitly reflects NARST's "ultimate goal," which, as stated in the mission statement, is "to help all learners achieve science literacy." We are pleased to share that the Board approved revised language for the conference proposal review rubric aligned with this intent. This change will be implemented in the review of proposals for the 2016 conference.
We thank all E&E Committee members as well as the NARST members and staff who helped make the above efforts successful!
Equity & Ethics Committee Members  
Jerome Shaw, Chair
Nam-Hwa Kang, Co-Chair
Miri Barak
Sanghee Cho
Brian Fortney
Enrique Lopez
Rhea Miles
Deb Morrison
Mercy Ogunsola-Bandele
Deniz Saribas
Leon Walls
Francesca White