March For Science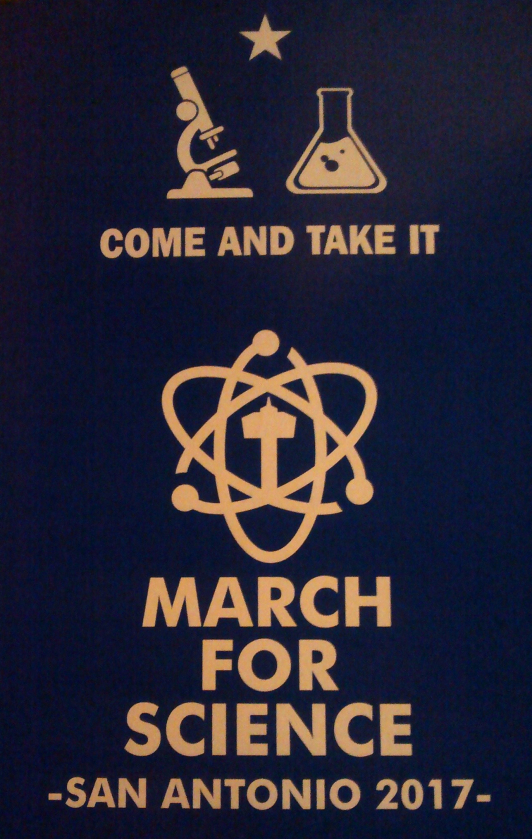 Katherine McNeill & Angela Calabrese Barton
On April 22, 2017 the March for Science occurred in over 600 cities around the world to defend the role of science in policy, society and education. NARST was one of more than a hundred organizations that officially joined this partnership through an Memorandum of Understanding in support of the core principles of the March for Science:
Science that serves the common good
Evidence-based policy and regulations in the public interest
Cutting-edge science education
Diversity and inclusion in STEM
Open, honest science and inclusive public outreach
Funding for scientific research and its applications
Since the March for Science occurred on the first day of the NARST Annual International Conference, a number of NARST members supported the initiative in different ways.
About 100 NARST attendees and some local high school students (visiting the Tower of America) joined together to March for Science in a rally held near the conference hotel. The group shared personal stories of how science has impacted their lives and communities, and why it is an important area of study. Stories reflected the importance of engaging in scientific practices that value diversity, equity and justice. Angie Calabrese Barton and Maria Rivera Maulucci took turns leading the group in various chants and songs, including: "What do we want? Peer review! When do we want it? Now!" and "Science, not silence!" The group shared a wide range of signs with messaging ranging from "Nevertheless, she researched" to "Science trumps fake news."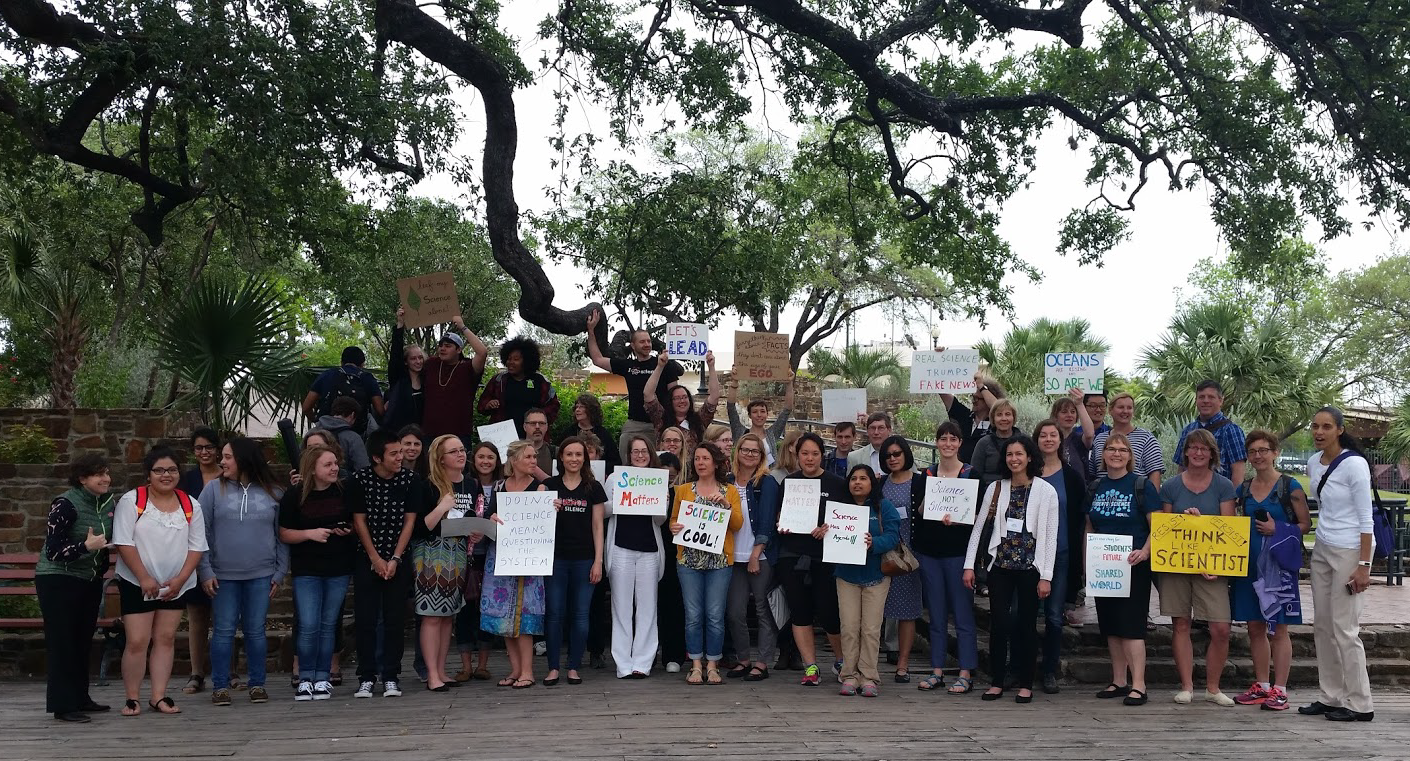 In addition, a number of NARST members participated in the March for Science San Antonio at San Pedro Springs Park. The San Antonio March included an approximately one mile walk through town that then returned back to San Pedro Springs Park. Participants chanted and held a variety of signs in support of science such as "Science helps make America great" and "There is no Planet B."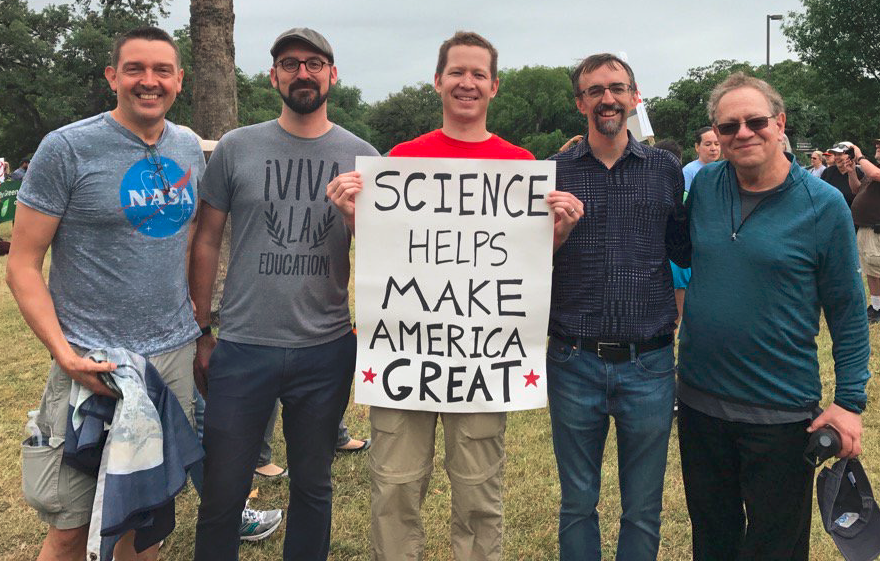 By joining March for Science as an official partner, NARST reaffirms its mission and goals in supporting evidence-based research on science teaching and learning all over the world. We promote diversity and inclusion in science to build healthy, safe communities for the benefit of all people.