Message from the President, July 2017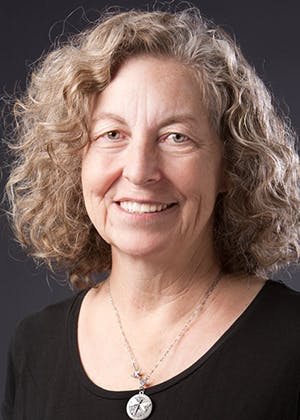 It was wonderful to see many of you at the 2017 International Conference in San Antonio! NARST is my favorite academic organization, and I look forward to the annual conference each year. I would like to extend my thanks and appreciation, in particular, to Immediate Past President, Mei-Hung Chiu, and Executive Director, Bill Kyle, for all their hard work on conference planning. In addition, I would like to thank our new associate, Kimber Nation, for her wonderful attitude and her able assistance during the conference, even though Kimber was very new to working with all of us in NARST.
NARST has many opportunities to serve as an active member of a committee. This year the Board of Directors approved splitting the Membership and Elections Committee into two separate board standing committees: Membership Committee and Elections Committee. The new Board Member Liaison for the Membership Committee is Judith Lederman, and the Chair is Brooke Whitworth. Eileen Parsons will serve as Board Liaison for the Elections Committee, and Malcolm Butler is the Chair, with Co-chair Marcelle Siegel. We also have two additional new standing committees: the Graduate Student Committee (Chair, Francesca White) and the Website Committee (Chair, Scott McDonald). Many NARST members agree we need a new and updated NARST website with more functionality to enhance communication. Stay tuned for news on an updated website during the next year! Committee meetings at the 2018 Conference are always open to all NARST members. Please look for the solicitation for new members of all committees early next year.
The current U. S. administration has taken a political stance of great concern to scientists and many NARST members. NARST members had the opportunity to join the March for Science San Antonio the morning of April 22nd. The NARST Executive Board decided to move the Saturday morning committee meetings in an effort to make some accommodation for members to participate in the March, while having the least impact on conference sessions. (See the special article in this issue of eNARST News about members' participation in the March for Science.)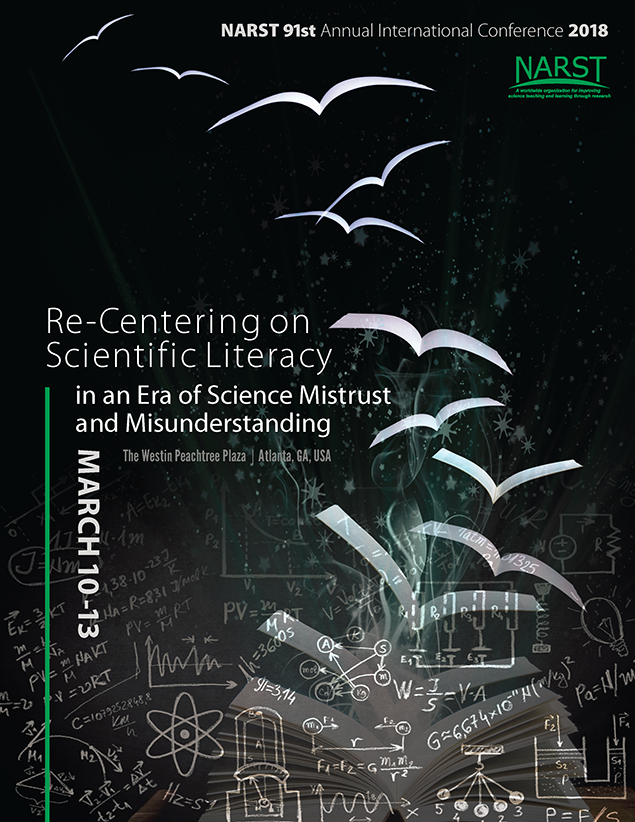 NARST 2018 International Conference
Aligned with the critical need for all citizens in the world to understand the nature of scientific inquiry, and the nature of science, as well as key science principles and concepts, the NARST 2018 Conference Theme is: Re-centering on Scientific Literacy in an Era of Science Mistrust and Misunderstanding.Scientific literacy is desperately needed in our modern world where environmental, medical, and social crises appear on every horizon and where important decisions are often not based on scientific evidence. We stand with our toes dipping into an ocean of newly discovered data about physics, genetics, gender, and many other areas. We have lots to learn about who we are and what we are and where we fit into the universe. We will inevitably have to restructure our understandings of just about everything to accommodate new information. Further, scientific literacy needs to be a central theme in preparing new teachers in STEM disciplines in knowing how to best enhance the achievement of young African Americans, Latino/as, and other students from populations generally underrepresented in the sciences. Please plan to submit a proposal for the 2018 NARST Conference by August 15th.
During the conference in San Antonio I heard overwhelmingly positive remarks from attendees. However, there were also several suggestions for improvements. On the NARST list serve there has been concern expressed about low attendance on the last day of the conference. This is particularly serious, since many presenters had low attendance for their paper sessions on the last afternoon. As Chairs of the Program Committee, President-Elect Gail Richmond and I, with Executive Director Bill Kyle, will be discussing possible adjustments in the 2018 program. We can certainly try to make improvements! Please email me your suggestions for next year's NARST International Conference in Atlanta, Georgia, March 10-13, 2018. As we plan the 2018 conference program we will consider your suggestions. Email: barbarac@uga.edu
Peace and good health to you,
Barbara