NARST LIaison to NSTA, July 2017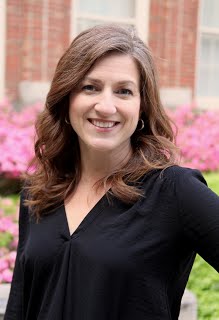 Each year, NSTA offers NARST and other affiliate organizations an opportunity to provide programming at its area and national conferences. These sessions are a unique chance for researchers to interact directly with practitioners to share implications of their research for practice.
When submitting proposals to the NARST Annual International Conference, members were asked to indicate whether they were interested in presenting their sessions as a NARST-sponsored NSTA session, and to provide a practitioner-friendly abstract of up to 500 words describing how their work would address the needs and interests of NSTA members. The NARST Research Committee wishes to congratulate the members listed below whose sessions were selected for presentation at NSTA's upcoming 2017-2018 conferences!
If you wish to be considered for the 2018-2019 conference season, don't forget to check the box and provide an abstract when you submit your next NARST proposal. Abstracts are limited to 500 words and should be tailored to an NSTA audience, including how attendees will be engaged. Abstracts are evaluated on (1) the relevance to teaching/learning science; (2) efforts to connect research & practice; (3) attention to the needs and concerns of practitioners; (4) level of engagement with audience; and (5) provision of ideas or materials that can be adopted by practitioners in their own settings.
NARST Sponsored Sessions at NSTA 2017-2018
Milwaukee, WI (November 9 – 11, 2017)
Integrating Science and Technology in Engineering Design Challenges to Teach Nature of Science
Allison Antink-Meyer , Illinois State University
Daniel Z. Meyer, Illinois State University
Improving Computational Thinking Skills and Physics Engineering Learning by Using Makerspace Activities and Formative Assessments
Yue Yin, College of Education University of Illinois, Chicago
Roxana Hadad, Northeastern Illinois University
Xiaodan Tang, University of Illinois, Chicago
Qiao Lin, University of Illinois, Chicago
Meghan Hausman, Northeastern Illinois University
New Orleans, LA (November 30 – December 2, 2017)
Engaging Students in the Engineering Design Process Beyond Trial and Error
Augusto Z. Macalalag, Arcadia University
Katie Miller, Arcadia University
Selecting Cognitively Demanding Science Tasks Aligned with the NGSS Vision
Miray Tekkumru-Kisa, Florida State University
Hannah Hiester, Florida State University
Zahid Kisa, Florida State University
Baltimore, MD (October 27 – 29, 2017)
How to Promote Successful Teacher Enactment of Spatial Thinking- and Technology-based Inquiry: PD Research and Implications for Teachers and Administrators
Bridget K. Mulvey, Kent State University
Teachers' Successes and Challenges in Designing and Implementing Middle School Project-based Investigations on Watersheds
Rebecca McNall Krall, University of Kentucky
Justin LeVaughn, University of Kentucky
Bharath Simpath Kumar, University of Kentucky
Jennifer A. Wilhelm, University of Kentucky
Carol Hanley, University of Kentucky
Atlanta, GA (March 30–April 2, 2018)
Understanding Conceptual Effects: How Teachers' Conceptual Models of Integrated STEM Education Influence Curriculum Writing
Elizabeth A. Ring, University of Minnesota
Emily A. Dare, Michigan Technological University
Gillian H. Roehrig, University of Minnesota
Preethi Titu, University of Minnesota
Elizabeth A. Crotty, University of Minnesota
Development of a Concept Inventory to Measure High School Biology Students Concept Knowledge
Kathy Lea Malone, Ohio State University
Andria Stammen, Ohio State University
Lin Ding, Ohio State University
Anita Schuchardt, University of Pittsburgh
William Boone, Miami University
Zakee Sabree, The Ohio State University
Using Corn to Foster Elementary Students' Understanding of Plant Life Cycle, Inheritance and Genetic Variation
Devarati Bhattacharya, University of Nebraska, Lincoln
Erin Ingram, University of Nebraska, Lincoln
Cory T. Forbes, University of Nebraska, Lincoln
Tyler Wolken, University of Nebraska, Lincoln
Maranda Kegley, University of Nebraska, Lincoln
Participatory Action Research Examining Use of Annotated Videos by Pre-Service Teachers to Promote Reflective Practice
Gloria J. Hardrict-Ewing, University of Missouri, Saint Louis
Using Educative Curriculum Materials to Support Integration of Engineering Design in Science and Technology Classrooms
Jonathan Singer, University of Maryland, Baltimore
Tory Williams, University of Maryland, Baltimore
Julie Ross, University of Maryland, Baltimore
Christopher Rakes, University of Maryland, Baltimore
Jacqueline Krikorian, University of Maryland, Baltimore
Expert Panel Content Validation of the Secondary-Biology Concept Inventory (S-BCI)
Andria Stammen, The Ohio State University
Deborah Lan, The Ohio State University
Anita Schuchardt, University of Pittsburgh
Lin Ding, Ohio State University
Kathy Lea Malone, Ohio State University
William Boone, Miami University
Zakee Sabree, The Ohio State University
Achievements in Science Reading Literacy: The Science Literacy and Literacy in Science Relationship
Billy Mcclune, Queen's University
Students' Use of Crosscutting Concepts in Explanations of Natural Phenomenon
Ann E. Rivet, Columbia University
Xiaoxin Lyu, Columbia University
Diego Rojas-Perilla, Columbia University
Enhancing K-12 Teachers' Cultural Awareness Through Reflections of Socioscientific Issues in a STEM Education Course
Augusto Z. Macalalag, Arcadia University
Joseph A. Johnson, Mercyhurst University
Telling my Story from my Perspective: African American Girls' Informal and Formal STEM Learning Experiences
Natalie S. King, Georgia State University
A Progression and Bundling Model for Developing Integrated, Socially-Relevant STEM Curriculum Aligned with the NGSS
Brenda G. Bergman, Michigan Tech University
Stephanie Tubman, Michigan Tech University
Emily Gochis, Michigan Technological University
Jacqueline E. Huntoon, Michigan Technological University