Outreach Opportunities at the 2020 Conference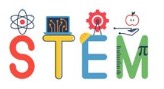 Outreach Opportunities!
The Community Engagement Team will be hosting a book drive, and a get together for local K-12 STEM teachers to share lessons and best practices.  If you have something to share, please do so!  Or, just come and help out! We will also be holding a meet-and-greet happy hour! Please join us!   
Sharing Best STEM Practices
Date/Time: Sunday, March 15th, 2020  9:45-11:45 am
Location: Portland Marriott Downtown Waterfront, Salmon Room
Guest Speakers:
Kristin Moon, K-12 Science/STEAM TOSA, Portland Public Schools

Stephen Scannell, Physics/Physical Science Instructor, Gresham High School, Gresham-Barlow School District

Jessy Chamberlain, Biology Teacher, Southridge High School, Beaverton School District

Kristen Harrison, Co-Director, Portland Metro STEM Partnership

Andrea Leech, Chemistry Teacher, Benson High School, Portland Public Schools

Julia Cannell, Executive Director, Airway Science for Kids, Inc.

Vickei Hrdina, Executie Director, SW SA Career Connected Learning Network, Career Readiness & STEM Initiatives, Student & School Success
Happy Hour Meet & Greet
Date/Time: Tuesday, March 17th, 2020 3-5 pm
Location: Kittelson & Associates, Inc., 851 SW 6th Avenue, Suite 600, Portland, OR 97204
If you are interested, please fill out the Microsoft form or fill out the google form.
Book Drive
We are also holding a book drive!  Tukes Valley Primary School is very engaged in STEM PBL and would love many copies of the book, "What Do You Do With a Problem" by Kobi Yamada and Mae Besommes. It is a New York Times Best Seller and can be found on at:

 https://www.amazon.com/dp/1943200009/ref=cm_sw_r_cp_api_i_ZkGvEb0TZFZ3S

Feel free to mail directly to the school:
Tukes Valley Primary School
20601 NE 167th Ave, Battle Ground, WA 98642
Or, bring a copy to NARST and drop off near registration in the book drive drop box.

Thank you for supporting STEM Education!

Henriette Burns and Felicia Leammukda
Community Engagement Outreach co-organizers