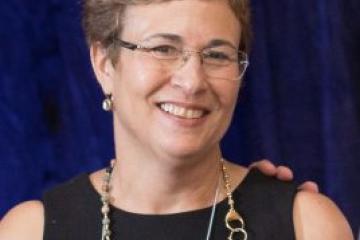 A message from Immediate Past President Tali Tal
Dear NARST members,
As you probably know, NARST board holds its spring meeting every year before our annual conference and right after the conference ends.
This year, due to the circumstances, we held two very long virtual meetings on Saturday and Sunday (March 14-15). All board members attended, from Seoul in the east (at 10pm) and California in the west (at 5am) and expressed good will and high motivation to maintain NARST business. Our meetings were productive and summarized work done by NARST committees, board Liaisons and officers since October 2019.
This Wednesday (March 18) the annual transition of the board takes place, as every year at the end of the conference. Our Immediate Past President, Gail Richmond, and board members: Chris Siry, Femi Otulaja, Judith Lederman and secretary-treasurer Greg Kelly complete their long commitment to NARST and I wish to thank them for their devotion and hard work for our organization. I wish to express my gratitude to our outgoing JRST editors, Fouad Abd-El-Khalick and Dana Zeidler for the excellent job they did to keep JRST a leading journal and increase its impact.
I welcome the new board members: President Elect – Renee' Schwartz, Secretary-treasurer – Jerome Shaw and board members – Knut Neumann, Brooke Whitworth and Christina Schwarz.
Last but not least, I welcome our new NARST President – Eileen Parsons and wish her much success in leading NARST in the coming year.
Thanks to our Executive Director Helen Schneider Lemay and to Julie Utano and Tara Reddy from Virtual – our management company, for all their hard work in this difficult time.
And finally, thank you all for your support.
Yours,
Tali Tal
Immediate Past President
Message from the President