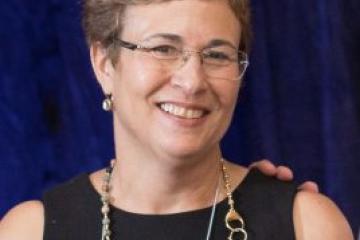 Message Regarding the 2020 Conference Cancellation
2020 Annual International Conference Cancellation
Dear NARST member,
I am extremely sad about cancelling our 2020 conference. As you can imagine, as NARST President, I looked forward to this event. Yet, given the changing circumstances, high health risks, and travel restrictions, I believe that NARST board has made a proper and responsible decision.     
A couple of weeks ago, I drafted my presidential address, framed by the theme of the 2020 conference – Science Education Across Places and Contexts. In less than two weeks, the entire world – populations living in six continents – is engaged with one context – the coronavirus/COVID-19. I, as many others, follow the spread of cases using the Johns Hopkins CSSE and think about past pandemics and how they affect people around the world.
Our thoughts and hearts are with those who were infected by the virus and their families. We hope that those being at home-quarantine or quarantined in hospitals will not develop symptoms or will fully recover. We are all concerned about our families, students and friends' health and well-being.
As science educators, we can look at the crisis as living and functioning within a huge global socio-scientific issue. The scientific information is not entirely clear. There are many questions that cannot be answered yet. There are significant social and economic consequences – airlines and other companies reducing services, schools closing and hundreds of thousands, or even millions of students staying home, large public gatherings cancelled, institutions stopping employee travel, and empty store shelves as the public stocks up on supplies. More concerning are the expressions of racism and many forms of xenophobia. I ask myself – what is the place of education in general and science education, in particular during such a crisis? In human history, pandemics like the Plague have caused not only millions of deaths, but also persecution of people that led to deportation, exile and mass-murder. Pandemics are the context in which scientific knowledge and reasoned decision-making might be replaced by panic and conspiracy theories. Thus, I strongly believe that each one of us should do our best to encourage and support scientific discourse and reasoning in whatever context they live and function – in schools, communities, companies, and across regions. It is our duty, as science education researchers and as teacher educators, to use our knowledge and expertise to prevent injustice, discrimination, and any form of violation of human rights. 
I hope that by August, when it is time to submit our proposals to the 2021 conference in Orlando, the coronavirus will be a past horror, and that no new crisis will jeopardize our scientific and educational work, and that the great achievement of education and schools for all will not be harmed. 
Yours,
Tali Tal, NARST President
Message from the President