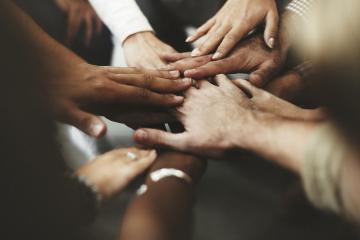 Speaking to the Pain…
Dear NARST Members,
Like many of you, I have watched the video of George Floyd, an unarmed Black man, of Minnesota dying under the knee of a White man entrusted by the public to protect life demonstrate what the Minnesota prosecutor called "a conscious disregard" of it. Many within our community are experiencing inexplicable pain, only one palpable emotion of a barrage, by this unending repeat of devaluing the lives of the marginalized in the U.S. and elsewhere (e.g., Israel, Japan, Mexico). As foreshadowed and choreographed by societies' histories and recent pasts, marginalized populations receive, more often than not, no justice, at worst, and injustice, at best.  
"The ultimate goal of NARST is to help all learners achieve science literacy," a goal that rings hollow during this non-science-related crisis when many within the NARST community shoulder the burden of answering the question "why do they do that to us" posed by a hurting seven-year old or an enraged seventeen-year old whose attention should be devoted to science learning. I am certain many within our community personally engage extraordinary and self-sacrificing feats to address society's injustices in their efforts to ensure science literacy is for and attainable by all. I am less certain about NARST as an organization.
As we come together to support each other on the basis of our common humanity, even within the midst of our differing perspectives, and as each of us continue the work to advance the mission in our own way, I hope the membership will pause for a moment during these tumultuous times and ask how NARST as an organization can be involved in and be the change we wish to see.
Stay safe, healthy, and hopeful,
Eileen R. Carlton Parsons
NARST President
Eileen R. Carlton Parsons, PhD
Professor, Science Education
2019-2020 Fellow, American Council on Education
President, NARST- A Worldwide Organization for Improving Science Teaching and Learning Through Research
Policy Section co-editor, Science Education
Message from the President