In Memorium: Reinders Duit
In Memorium: Reinders Duit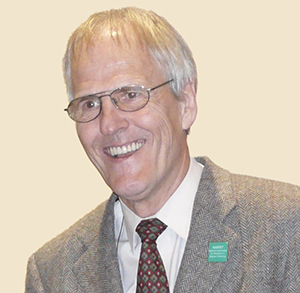 With a heavy heart we share the sad news that Dr. Reinders Duit, a long-term NARST member, former NARST Director and recipient of the NARST Distinguished Contribution Award, has passed away on February 10. Reinders Duit was Professor of Physics Education at the Leibniz-Institute of Science and Mathematics Education (IPN) in Kiel, Germany. He was internationally known for his research and scholarship on students' conceptions of a broad range of core physics and science concepts; and he was a co-developer and active promoter of the Model of Educational Reconstruction that enjoys enormous popularity from curriculum developers across the world.
Over his long and remarkable career, Reinders not only contributed a large body of research, but also had a substantial impact on the teaching and learning of physics and, more generally, science. He developed an outstanding reputation as a research scholar, teacher educator and supervisor to many students nationally and internationally, resulting in many awards. He had encyclopedic knowledge of the science education literature, was involved in many collaborative research projects with colleagues from a wide range of countries and regions across the world. Some of these collaborations developed into close professional relationships and in some cases life-time friendships. Reinders also supported a large number of young scholars, encouraging them to pursue a career in physics or science education and supporting them in their work; some of these scholars hold prestigious positions today.
Above all, however, Reinders was a modest person, had a friendly disposition and pleasant demeanor, was a thoughtful listener, always willing to engage meaningfully in debates and discussion with colleagues and graduate students. He had a gentle manner in offering guidance that was reciprocated in how others interacted with him. Not least, he had a fine sense of humor, that made working with him a remarkably enjoyable experience.
Reinders obtained his Masters' degree in teaching physics and mathematics from the University of Kiel in 1969. Three years later, in 1972, he received his PhD with his research on students' long-term learning in a spiral curriculum. He then joined the Department of Physics Education at the IPN for a long and successful career. Amongst his manifold contributions to student conceptions and conceptual change, the ones on the energy concept stand out in particular. Through his scholarship he not only contributed to a deeper understanding of students' everyday conceptions of energy or how they develop more scientific conceptions, but he also was involved in developing, implementing and researching new approaches to teaching the concept of energy. As early as 1984 he published a cross-cultural empirical study on students' learning from a new approach to teaching energy. His habilitation on the energy concept in physics instruction, published in 1985, is a standard reference for any researcher working in this field. Throughout this career, he has published over 430 scholarly articles, books and book chapters; most of them as first author. His work has been and still is heavily cited with over 21,000 citations on Google Scholar (h-index = 69; i-index = 144), which are still growing at an outstanding pace. With over 1,000 citations each year, totaling to 5576 citations since 2018 (h-index = 39), his extensive legacy still matters substantially to scholars today.
Reinders has contributed to the fields of physics and science education and their development not only through his scholarly works, but also through a tireless engagement in many different roles. In Germany, he served as the editor-in-chief of the Zeitschrift für Didaktik der Naturwissenschaften (ZfDN) for more than fifteen years, and as an editorial board member to the most renowned journals such as the International Journal of Science Education, Research in Science Education, and the International Journal of Science and Mathematics Education. He was a respected member not only of NARST but also of the European Science Education Research Association (ESERA), the European Association for Research in Learning and Instruction (EARLI), the Gesellschaft für Didaktik der Chemie und Physik (GDCP) and the Deutsche Physikalische Gesellschaft (DPG). From 1984 to his retirement, he was responsible for the bibliography Students' and Teachers' Conceptions and Science Education (formerly known as Bibliography of Students' Alternative Frameworks and Science Education). Reinders supervised many Masters and PhD theses at the IPN, and supported many young researchers in his continuous participation in the ESERA summer schools. He always had an open ear for students' and young scholars' research ideas and plans. For his remarkable engagement for and commitment to the science education community he was the first to receive the honorary medal for long-term outstanding achievements in chemistry and physics education of the GDCP in 2008.
Reinders was the first German science educator to be seen as an international figure in science education. His dedication and commitment to travel the world and speak about the research carried out at his home institution in Germany made the IPN – Leibniz-Institute for Science and Mathematics Education known world-wide as a research center.
Reinders has given an innumerable amount of conference presentations, invited colloquium talks and keynote addresses. Reinders visited many research institutions across the world as a guest researcher. His presence at national and international conference was unparalleled in Germany, evidencing his remarkable commitment to engage in what is the essence of science: the open and peaceful exchange about research with others irrespective of position or nationality. In promoting physics education and science education across the world, Reinders cooperated with colleagues in many countries in Europe, in the Philippines, Australia, New Zealand, Singapore, Taiwan, the USA, Chile and Mongolia. Following his research cooperation in Mongolia, Reinders received an honorary doctorate from the University of Ulan Bator in 2008.
The world of physics and science education has lost an outstanding researcher, engaged promoter, excellent teacher and relentless supporter of young scholars; or simply stated, one of the greats of the field. For the many who have collaborated with him, in particular those who have maintained a close professional or even personal friendship, the loss is even greater. Those whom he has supported with his insightful comments and feedback over the years will always be thankful for his dedication and commitment. All will miss him sorely and carry his spirit of openness to new ideas and cultures for a peaceful and fruitful collaboration in their hearts.
Knut Neumann and David Treagust